On the morning of May 29, Zhejiang University-University of Illinois at Urbana-Champaign Institute (ZJUI) held a grand ceremony to confer upon the graduating Class of 2022 their degrees  
on the Haining International Campus of Zhejiang University.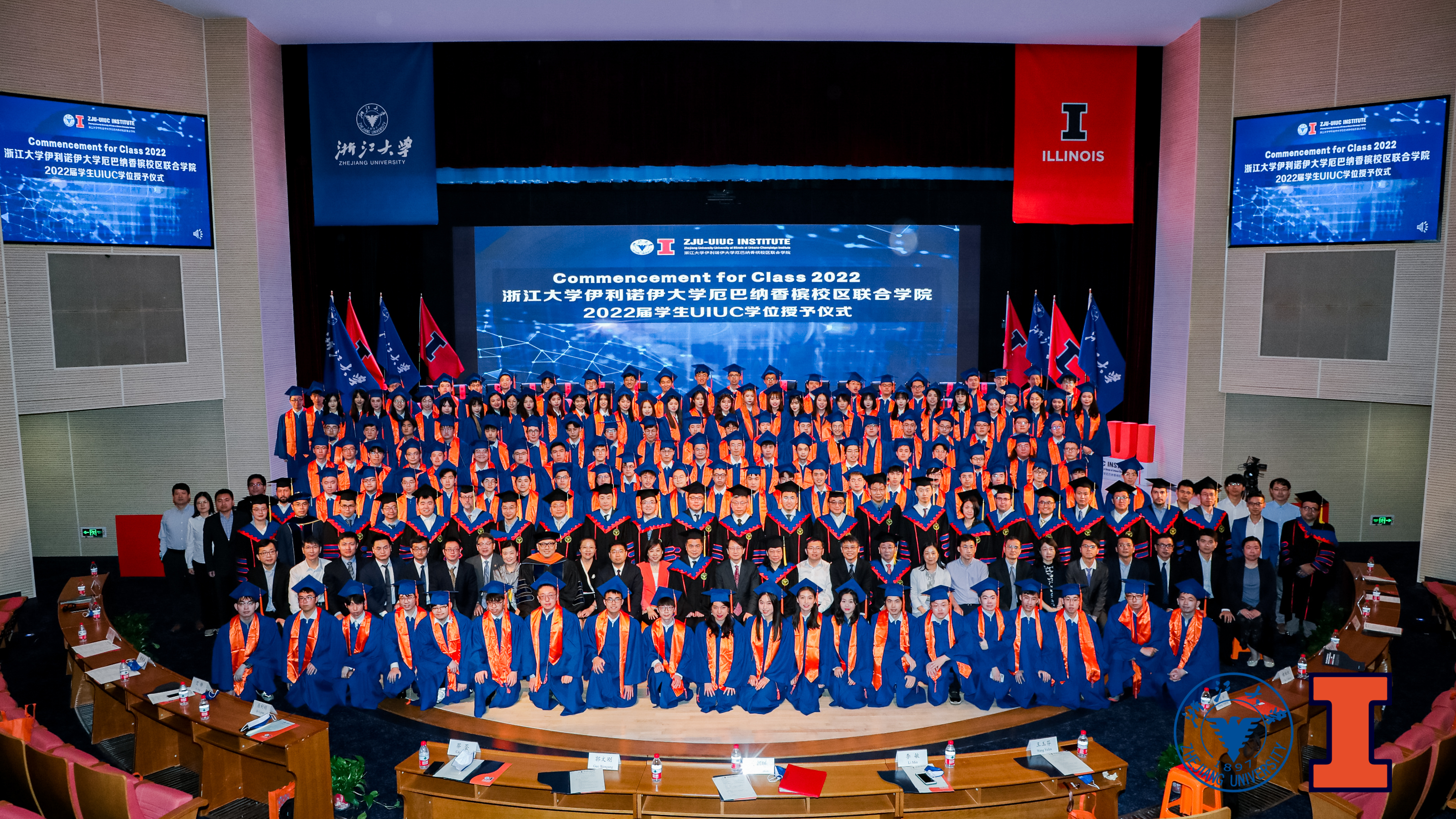 Prof. WU Zhaohui, president of Zhejiang University, and Prof. Robert J. Jones, chancellor of the University of Illinois at Urbana-Champaign, delivered welcome remarks in China and in America respectively. Also present at the ceremony were Prof. HE Lianzhen, vice president of Zhejiang University, and Prof. Andreas Cangellaris, vice chancellor for Academic Affairs and provost at the University of Illinois at Urbana-Champaign.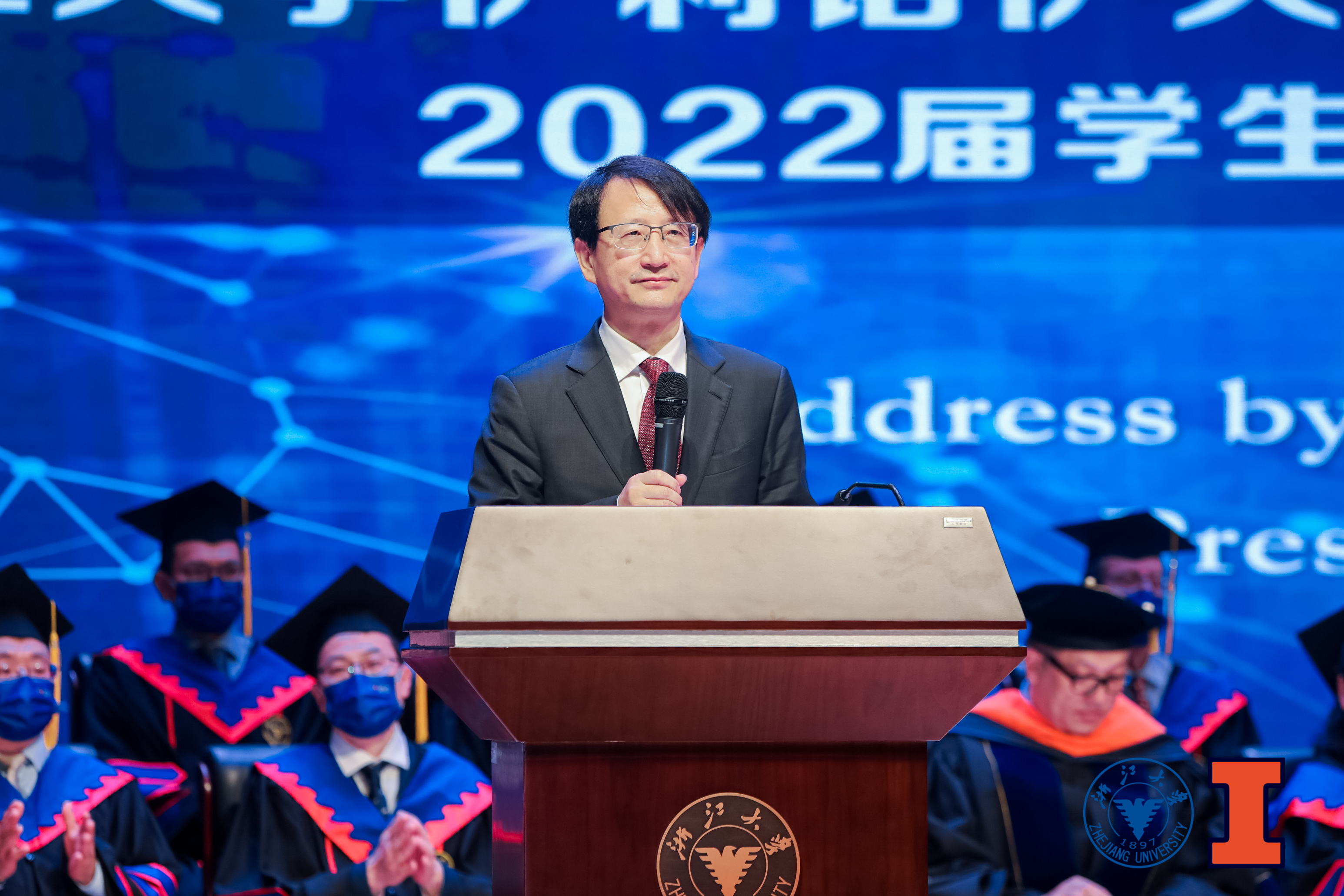 President WU Zhaohui extended his warm congratulations to the ZJUI Class of 2022. "This year marks the 20th anniversary of the partnership between ZJU and UIUC. In the past, ZJUI has showcased the tremendous asset of trans-national education and gathered an abundance of high-quality resources across the global, thereby opening up a wide arena for development and transcendence," said President Wu, adding that win-win cooperation for a sustainable future is the right way ahead in this ever-evolving era.
He hoped that the graduating Class of 2022 will address global challenges with their great dreams and lofty beliefs, grow into new-era exemplary youths who adopt a down-to-earth style and dare to assume responsibility, and make achievements by honing their ability and innovating the research paradigms.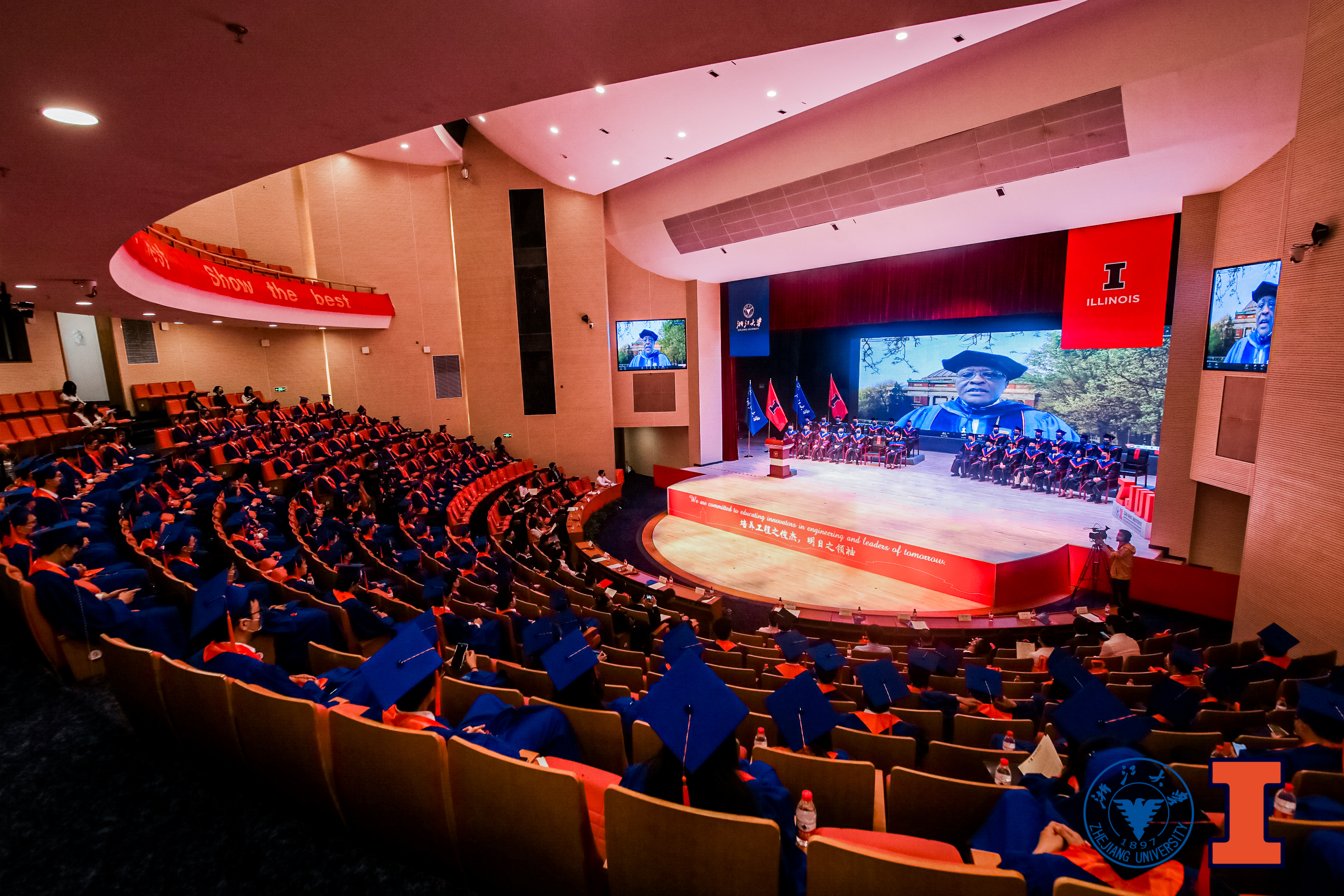 Chancellor Robert J. Jones expressed his gratitude to Zhejiang University for the clear, impressive and important leadership of the ground-breaking partnership. He was also lavish in his praise of the resilience and fortitude of the ZJUI Class of 2022. "You showed strength when events, opportunities and plans changed rapidly. You adapted quickly when your university experience was delivered in new ways. And you showed leadership when you were asked to do things that have never been done before," said Chancellor Jones.  
He viewed the graduates as fearless innovators who successfully navigated the unprecedented challenges during Covid-19. He looked to a new future to be shaped by those who have the skills, knowledge, talent and vision.
Other speakers included CEO of WeRide HAN Xu (a UIUC alumnus), researcher of Zhijiang Lab JIANG Jing (an alumnus of both ZJU and UIUC), CHEN Boer (a representative of the ZJUI Class of 2022) and YANG Chunjie (a parent representative).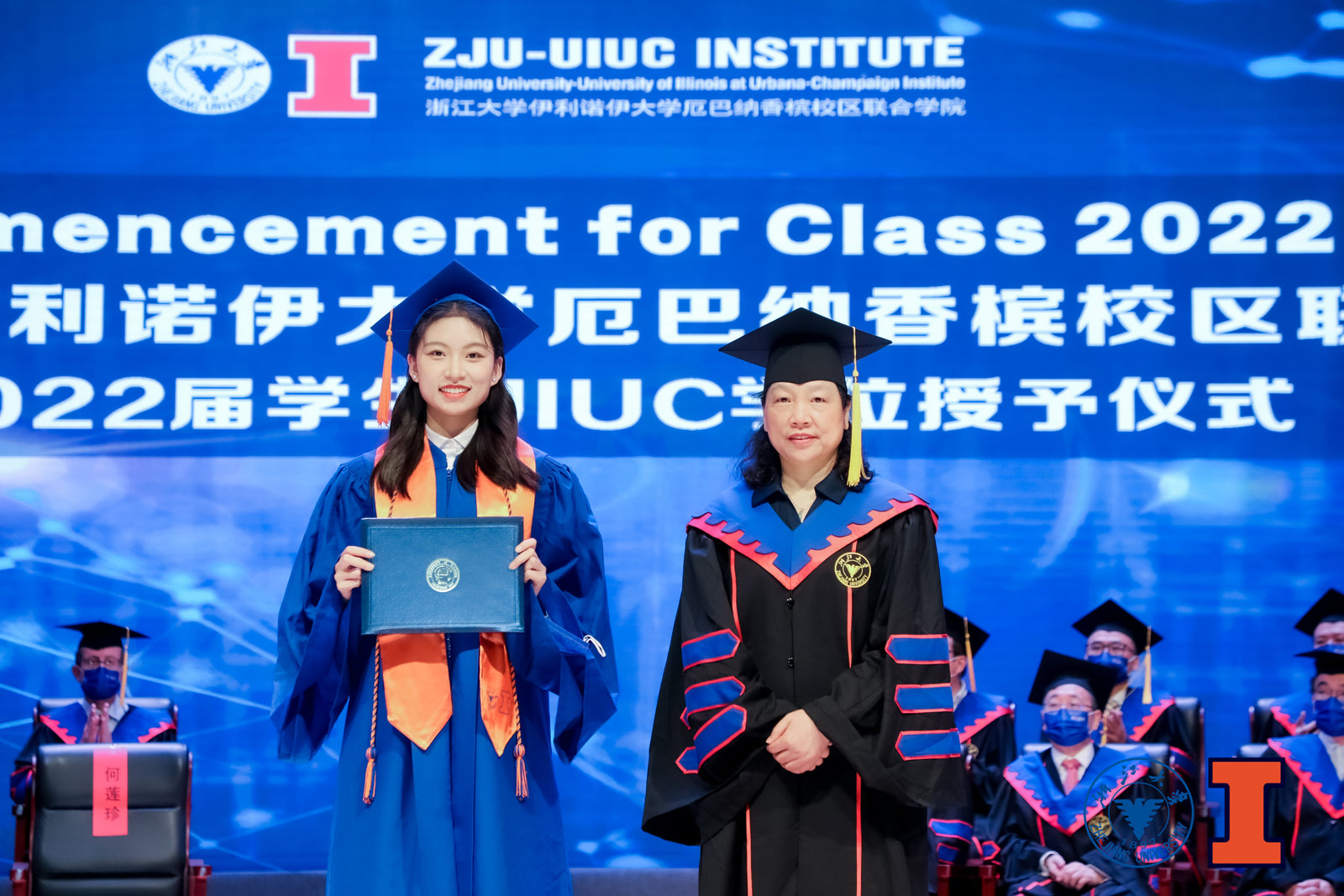 At the ceremony, the Class of 2022 walked across the stage individually to embrace a significant moment in life. Vice President HE Lianzhen and Prof. OUYANG Hongwei, dean of the Haining International Campus, awarded the degree certificate for each student, and Chancellor Jones conferred the bachelor degree from UIUC online.
The Class of 2022 will obtain their bachelor degrees from Zhejiang University in June. Upon their graduation, they will leave for another wonderful destination on their journey of success and change the world for the better.
Source: ZJU Newsroom