#Today in History
On March 15, 2016, International Campus, Zhejiang University was officially established.
From a tidal flat, where grass grows and warblers fly, to a well-established international campus, the days of pioneering and forging ahead have left many indelible memories. Let's get into these indelible memories, draw strength from it and set out for a new future.
Author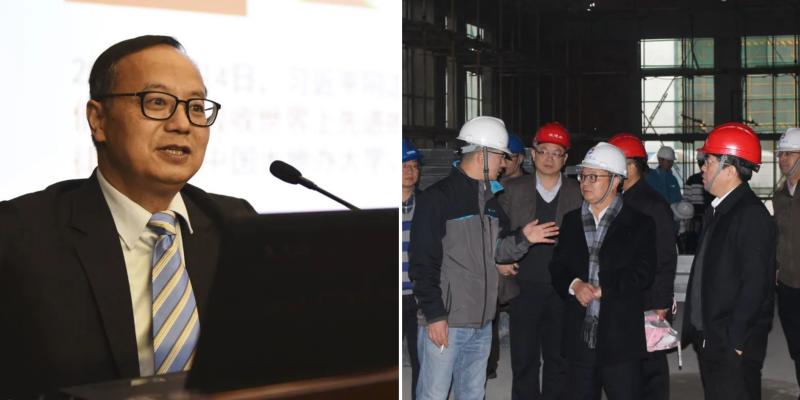 SONG Yonghua, Dean of International Campus, Zhejiang University (2014.4-2017.12), Rector of the University of Macau. He served as Vice Chancellor of Brunel University, Vice Chancellor of theUniversity of Liverpool, Assistant President of Tsinghua University, Executive Vice President of Zhejiang University.
Dream Campus and Great Education
I have been to many places in the world as a professional teacher and an education administrator. Due to the nature of my work, I have always been spontaneously paying close attention, with intense interest, to college campuses. Harboring this intense interest in the depth of my heart for many years, I've never dreamed of creating a campus by myself. Luckily, I was granted this opportunity with the initiative of building Zhejiang University International Campus in Haining. Out of nothingness, from the dark green fields in the south of the Yangtze River, I've witnessed the campus being conceived, growing and taking shape, and now it has become a place where "people of virtue arrive and people of all ages gather". The sweetness and bitterness embedded is not to be appreciated by outsiders, but the joy and happiness I've experienced goes far beyond the completion of an experiment or the submission of an academic article. This experience, for the first time, has drawn me so close to the field of architecture, to go through the process of creation out of nothingness, to appreciate the work of architects, and to gain a deeper understanding of their sense of achievement and the radiance in their eyes.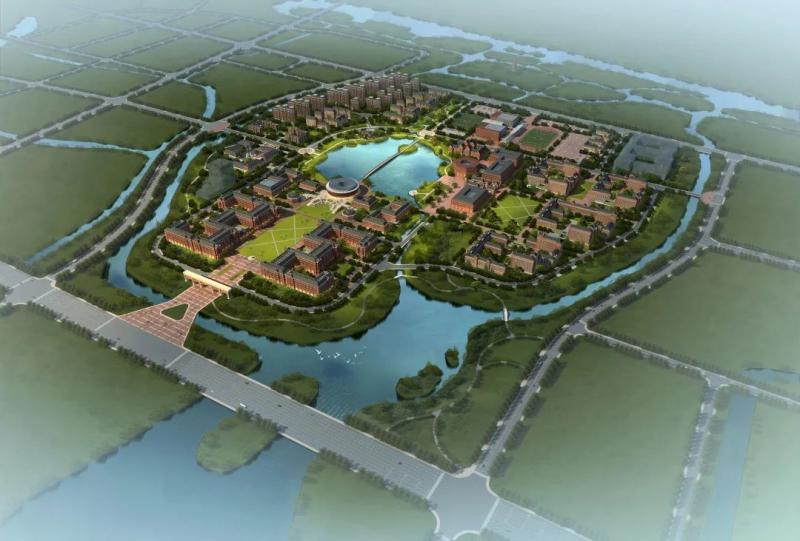 Construction renderings
In May 2013, the site selection of the lnternational Campus was determined to be in Haining, a city belongs to Jiaxing, Zhejiang Province. Since the very beginning, the goal was set to build a first-class campus, but how could that goal be achieved? There are campuses that are magnificent and delicate but would never be regarded as first-class. The criteria for judging the quality of a campus do not lie in its scale since large is not necessarily good, nor do they lie in its location since there are places for desks, whether in noisy downtown areas or in quiet villages. lt's even more absurd to judge the quality of a campus in terms of the cost since it is not Forbes World's Billionaires. Without a doubt, the people on campus are the best judging criteria. I've been to many world-famous universities where there are certainly first-class campuses, but more importantly, there are faculty and students with vigor and vitality. Against the background of global educational reform aiming at "fairness and excellence", the creation of a high-quality campus environment with the cultivation of people at the core, would serve the purpose of promoting educational reform. The criteria for a dream campus in my mind are stringent, but they can be made really simple: a university should be a place for faculty and students.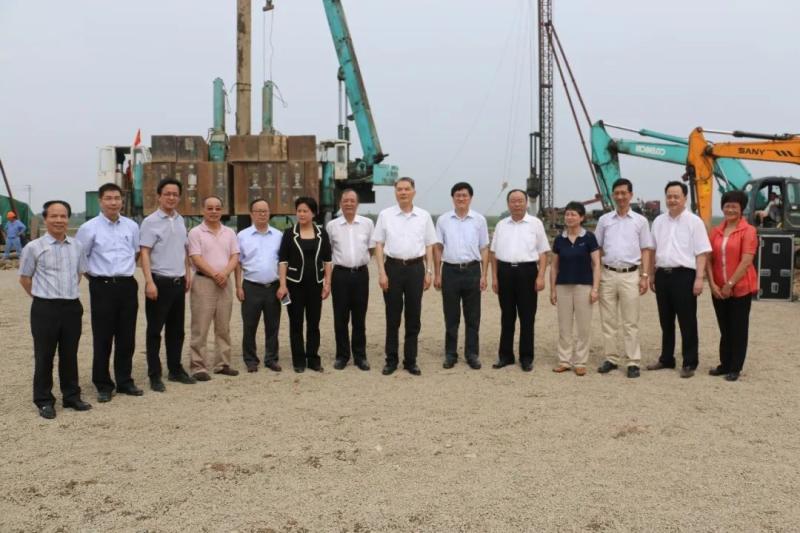 Construction started(June 30, 2014)
Having been in the teaching profession for many years, l have come to realize that university education is plural and inclusive. l have always emphasized the cultivation of people with national passion, international vision, global competitiveness and world responsibility. A more concise  interpretation is needed for the word "education". To educate is to cultivate or nurture rather than to teach. Teaching by precept and example is part of education, but education should also be embedded in daily life, clothing, food, accommodation and transportation. University students are all adults and self-education should be highly emphasized. Therefore, campus is not just a place for education; it should also serve as a course book, even a teacher. ln this sense, the buildings in a university are no less important than every other element on campus. A plural and inclusive university calls for the plurality and inclusiveness of a campus environment. Plurality is reflected in the international atmosphere of the campus, while inclusiveness in the faculty-and-student-centeredness. Campus should be used rather than looked at.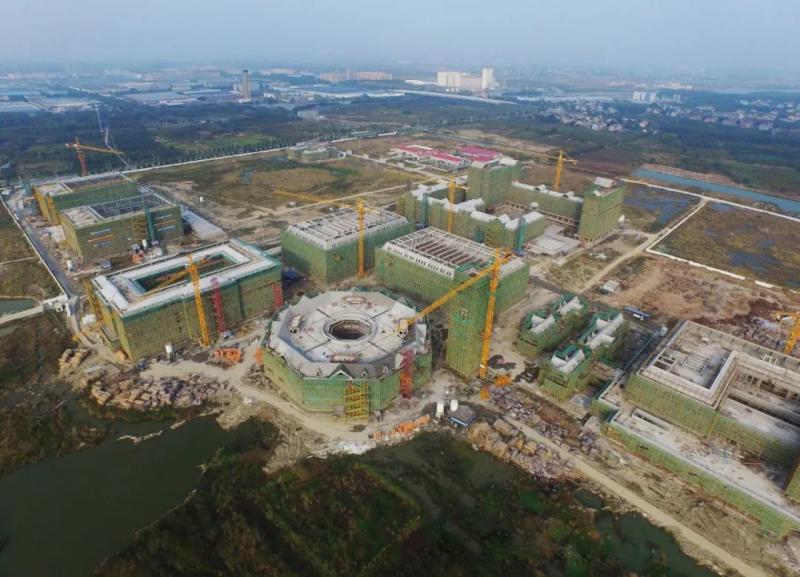 The main structure of the first phase of the campus was completed, and the second phase of the campus was started (November 3, 2015)
The design of Haining lnternational Campus was accomplished by a respectable and devoted team of professional architects led by Dong Danshen, Director of Architectural Design & Research Institute of Zhejiang University. They have a deep understanding of campus design and are full of passion. l have a high regard for their design philosophy of balanced architecture, that is, emphasizing an integration of architecture, engineering technology and business efficiency with academia in the lead, and striking a perfect balance between function and art, local and global, tradition and modernity, and between conception and reality with inclusiveness and plurality in mind. Echoing the unity of knowledge and practice advocated by great thinkers of the past, the design principle matches my educational concept perfectly. There has been mutual understanding and trust between Director Dong and myself, and Haining International Campus is the result of such mutuality. lt is because of the particularity of Haining international Campus that I have been deeply involved in the design and construction processand have developed a clear understanding of "whole-process design". The completion of the blueprint is just the beginning of design. Equally important is the finding and solving of problems in construction, inspection, check and acceptance, and hand-over. The whole process of construction is an unforgettable experience, with the whole team and me sharing happiness and worry together. Now, the campus is close to completion. lt is said that architecture is an art form full of regret, but l believe every single individual who has been to Haining lnternational Campus will appreciate our design principles and emotional attachment from every brick and wood piece.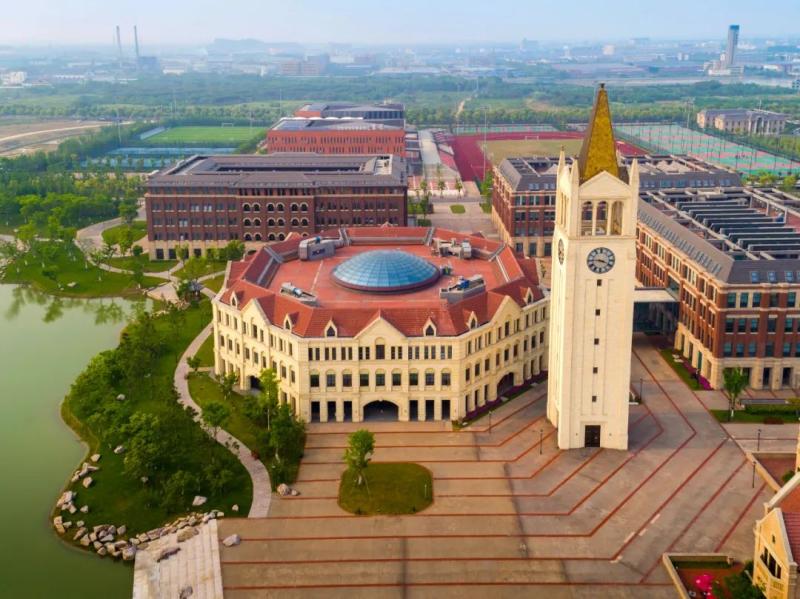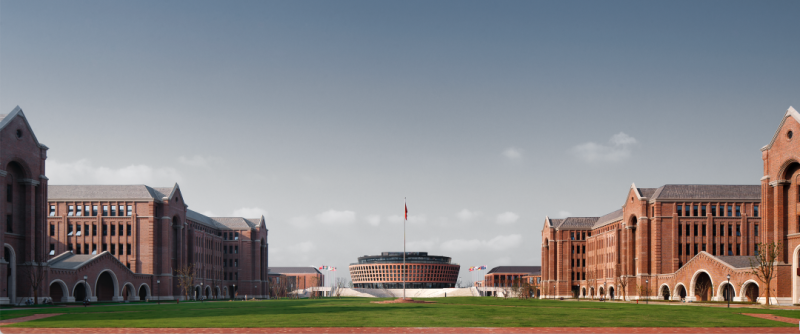 The topic of first-class universities and first-class campuses reminds me of the famous quote from Mei Yiqi, the respectable former president of Tsinghua University, "Mencius once said, what makes an ancient country is not the number of trees and woods, but the number of ministers you can trust. And I would like to say what makes a good university is not the number of buildings it can have, but the number of great scholars, professors and masters". The famous speech was delivered in 1931 and has since been frequently quoted due to its incisiveness and brilliance. There are people who, by quoting from President Mei, try to criticize the practice of replacing the first-class campus. Even though a first-class campus does not necessarily lead to a first-class university, if we look globally, there is always a first-class campus to go with a first-class university. lt is not difficult to understand that the impact of buildings sometimes is no less than that of scholars, professors and masters. Bricks and verandahs have always been the important carriers of university culture, quiet but long-lasting. The great emphasis on the significance of buildings in carrying forward the value of university culture is by no means demeaning to the scholars, professors and masters. The completion of campus is merely the beginning. lt takes time to cultivate a person, and it will also take time to cultivate a campus. Haining lnternational Campus is built for today; it is also built for tomorrow. We hope that this is a return, a return of university to its intended purpose of teaching and education.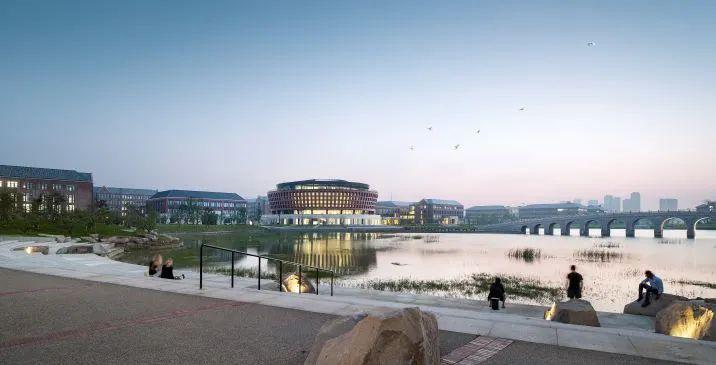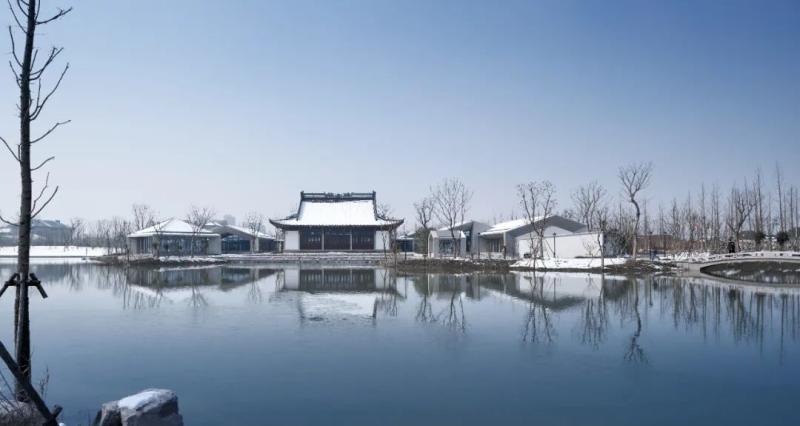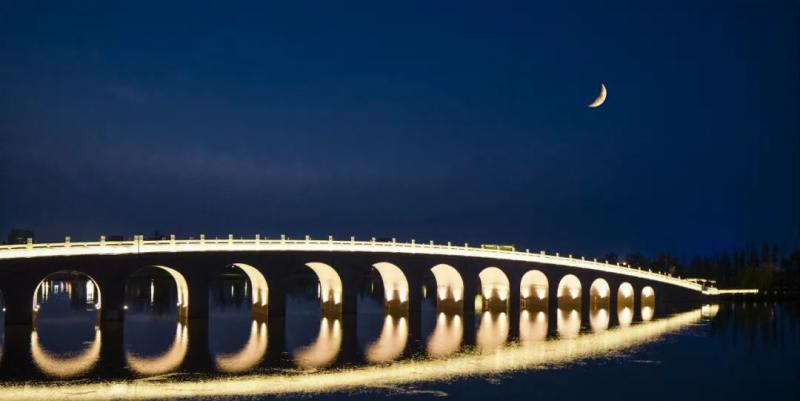 Now that the buildings are here, where are the scholars, professors and masters? The buildings are quiet, but being quiet does not mean being silent. They are long-lasting but need verification. The dilemma we're facing is the new buildings with a lack of scholars, professors and masters. lt is our hope that the painstaking efforts we have made in building Haining lnternational Campus will help bring us out of this strange phenomenon. Stories of the scholars, professors and masters will be written with the passing of time. Our first step is to try our best to create the buildings; what we need to do next is to use the buildings properly and embrace the scholars, professors and masters. We hope with great confidence that future global leaders will be nurtured here and will walk out of these buildings.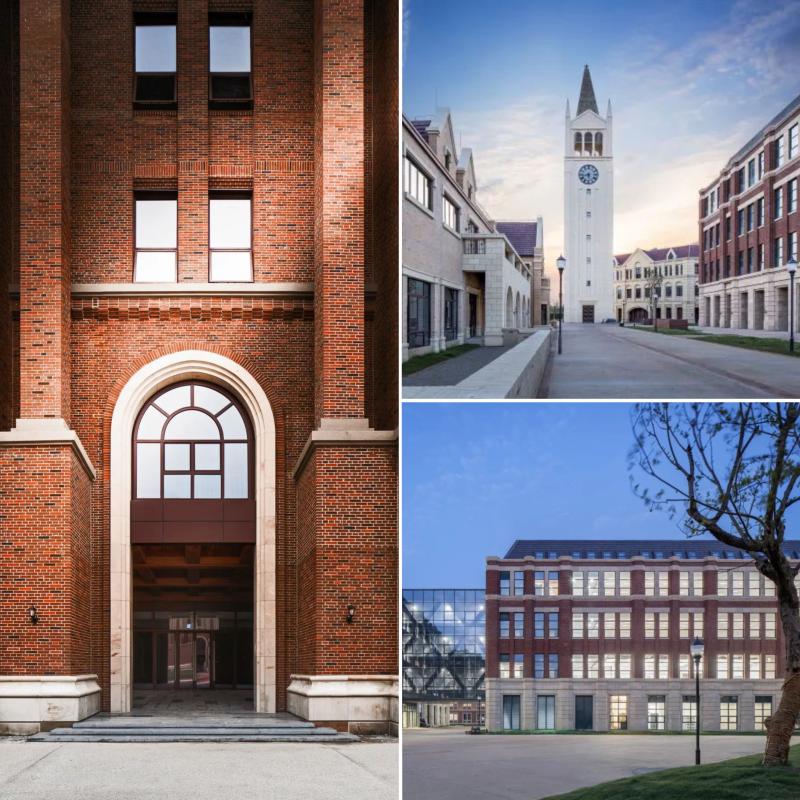 Article: The Unity of Knowledge and Action-The Design and Construction of Zhejiang University International College (Haining International Campus); Photography: LU Qiang, WANG Lei, etc.; Editor: Sun Xiaolei; Managing Editor: XUE Qian