【Editor's Note: Biodiversity refers to the variety of life on earth and is critical to the functioning of ecosystems. Biodiversity is essential for both aesthetic and cultural factors; it provides a rich heritage and a sense of identity for many places and their inhabitants, including people. In a response to obtaining more knowledge on biodiversity, a group of young eco enthusiasts residing on Zhejiang University's International Campus have established a students' club with a mission to do their best at ensuring a sustainable environment for various creatures and plant species. The Eco Club members are driven by the idea that promoting biodiversity is crucial for maintaining the health and stability of the environment in various ways: from flower pots on our windowsills to gardens, parks, cities... and beyond! The bio-investigation project was launched in May 2022. The goal of this initiative is to discover and list as many plants as can be found on Zhejiang University's International Campus in Haining. In this issue of Dialogue@ZJU, the Eco Club members share their inspiring story behind the bio-investigation project.】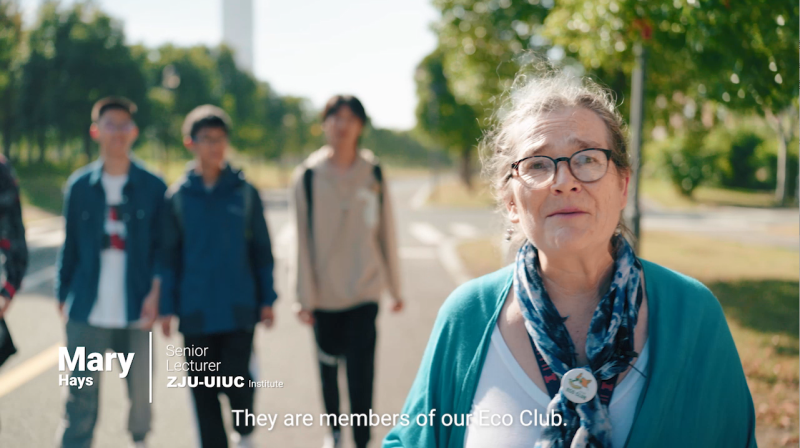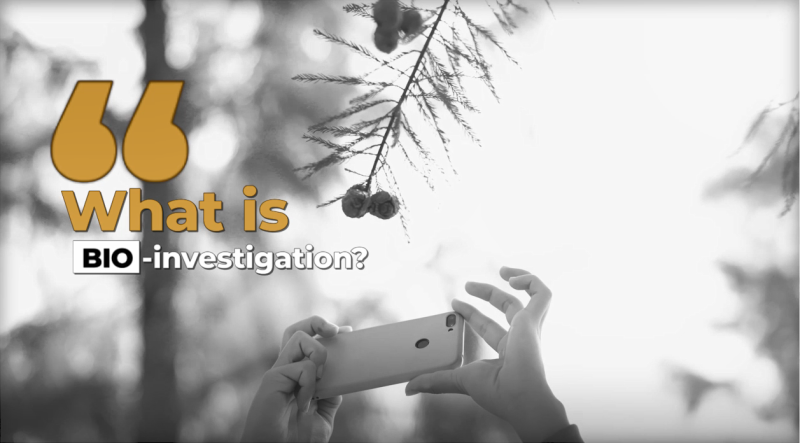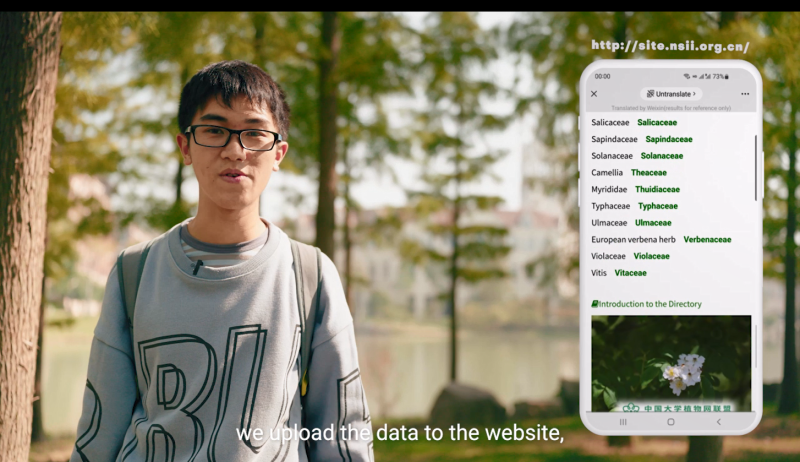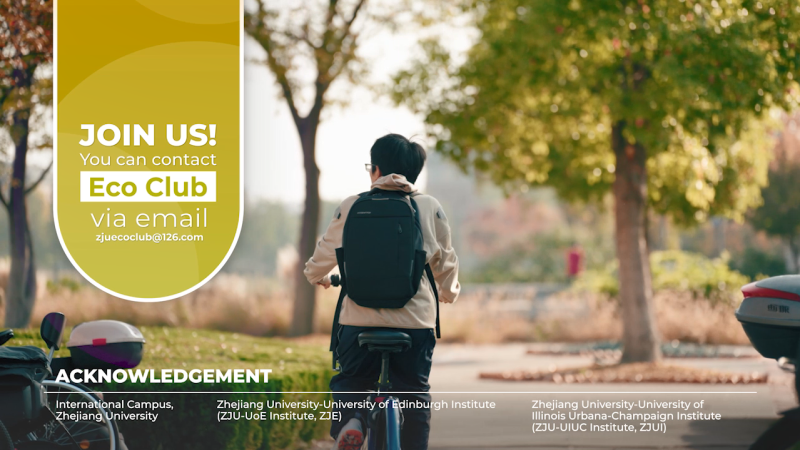 (Click for the video ECO-CLUB: Let's Protect Biodiversity Together!)
Q1: Which activities does Eco Club engage in?
LIN Zhanyu ('25, Biomedical Informatics, ZJU-UoE Institute): We are doing mainly two things. The first thing is we do compost at compost site. We collect fruits, scraps from the fruit store and the supermarket, and we take them to the pile and turn this trash into soil. So it becomes soil after the fermentation. And second thing we do is we do the bio-investigation.
Q2: What is the bio-investigation project about?
LIN: Our work is to find plants on our campus and use a camera or a mobile phone to take photos and upload these photos into the software named "Biotracks".
Q3: What is the BioTracks App used for?
LIN: So basically we use the app by taking photos with our cameras or mobile phones and then uploading the photos to the small app "Biotracks". And then it can help us to link the plants' names and the photos as well as the location data together. And finally, we upload the data to the website http://site.nsii.org.cn.
Q4: Why does biodiversity matter?
LIN: Life can have different forms like trees, flowers, grasses and birds, insects... And all these creatures, they share different genotypes, phenotypes... And they have different shapes, they have different colors...
WEI Bowen ('26, Biomedical Sciences, ZJU-UoE Institute): Human is a part of the nature and ecosystem, so we cannot live just alone. We need a support from other creatures. So I think we needed to protect them.
Q5: How many members belong to the bio-investigation team?
Dan: There are more than 70 people participating in this project and there are more than 40 identifiers who help us to identify plant species. Teachers mainly try to identify species that we misidentified.
Q6: What motivated you to join the project?
BAI Yu ('25, Biomedical Sciences, ZJU-UoE Institute): I'm curious about topics in the biological world. Things like botany and zoology. So I've got very fond of this plant investigation project last year.
XUE Yilin ('25, Mechanical Engineering, ZJU-UIUCInstitute): Doing an activity, I can go out with my friends, walk around the campus. This really frees me from pressure of work.
SUN Yuhao ('26, Biomedical Sciences, ZJU-UoE Institute): This campus is a quite good place for us to explore the nature. Let's do this, guys! Don't stick to your dormitory!
XU Chuan ('25, Biomedical Sciences, ZJU-UoE Institute): I'm a shy girl. So through this project I can make friends. And I am also very interested in plants. But I didn't know much about them before.
Mary Hays (Senior Lecturer, ZJU-UIUC Institute): I love living on this campus. It's much more intimate than my campus in the US. It's a lovely place and I love the green space here.
ZHAO Bingkang ('26, Biomedical Informatics, ZJU-UoE Institute) : This group gives me the opportunity to walk out of my dormitory and explore the nature.
Q7: What findings did the investigation project bring?
LIN: According to the project, we've found more than 250 plant species, which belong to 81 plant families.
Q8: What lies ahead moving forward?
LIN: Next what we want to do is to use the same procedure to investigate bird species. Because we noticed there are also many kinds of birds in our campus and we think there's abundance of biodiversity.
Origin: ZJU NEWSROOM