Recently, invited by the International Association of Universities(IAU), He Lianzhen, vice President of Zhejiang University (ZJU), was to publish an English article titled Together We Are Building a More Sustainable Community in the IAU Horizons.
       In order to closely align with United Nations' 2030 Agenda for Sustainable Development and respond to China's climate action goals of "2030 Carbon Peak" and "2060 Carbon Neutrality", Zhejiang University, as a key force for the realization of the sustainable development goals, adheres to the implementation of the concept of sustainable development, and formulated A Global ZJU for Social Good (Z4G Plan), to contribute "Wisdom of Zhejiang University" to the building of a community with a shared future for mankind.
       This article introduces the sustainable development practice carried out by Zhejiang University under the guidance of "Z4G Plan", focusing on talent cultivation, innovative scientific research, and green campus. In terms of talent cultivation, Zhejiang University cultivates students' competency for sustainable development through constructing and improving a series of sustainable development courses and projects. In terms of innovative research, ZJU focuses on applying a multi-disciplinary perspective and creating an interdisciplinary innovative research mechanism, which provides more innovative technologies and solutions for sustainable development problems. In terms of green campus, Haining International Campus is taken as an example. Relying on scientific planning and designment, strong support of green building discipline, the integration of smart campus and green building technology has created an EcoCampus with sustainable development for teachers and students, further radiating the community and promoting the wide spread of the concept of sustainable development.
       ZJU has always believed that dialogue and collaboration with global partners will provide more wisdom and strength to shape a sustainable future. At the end of the article, ZJU calls for more universities to join the Joint Statement on the 2030 Agenda, which was launched at the Global University Presidents' Forum on March 24, 2021.
       In the In Focus section of the current issue, a total of 34 contributions are included. Several presidents who participated In the Global University Presidents' Forum and supported the Joint Statement also shared their views and measures, including Michael Spence, president of University College London, TAN Eng Chye, president of the National University of Singapore, Eric Labaye, president of École Polytechnique, and Norihiro Tokitoh, executive vice president of Kyoto University.
       Founded in 1950, the International Association of Universities (IAU) is headquartered in Paris, France. It operates under the guidance of UNESCO and has 640 member institutions from more than 130 countries and regions. It is committed to enhancing the leadership of higher education, promoting its internationalization, implementing the concept of sustainable development, and strengthening the role of technology in higher education.
       Haining International Campus is an important part of Zhejiang University sustainable campus construction. As early as the initial planning, it has established the concept of sustainable development of campus, and overall considered the campus location, green transportation, renewable energy, low impact rain flood management, and the application of green building key technology and other strategies, as well as integrated the concept of sustainable and green technology into the education internationalization space, In April 2018, it obtained the two-star green building design logo.
       In the process of sustainable campus operation, we are constantly recognized by international authorities. In September 2019, the library and Learning and Teaching Building North A passed the Platinum certification of LEED V4.1O +M ARC certification system with high marks. In November 2020, they passed the Platinum certification of EcoCampus and successfully passed the platinum certification review of EcoCampus in November 2021.
       Haining International Campus will continue to adhere to the concept of sustainable, high-level, and international education, integrate the concept of sustainability into all aspects, and contribute to the implementation of Z4G Plan of Zhejiang University.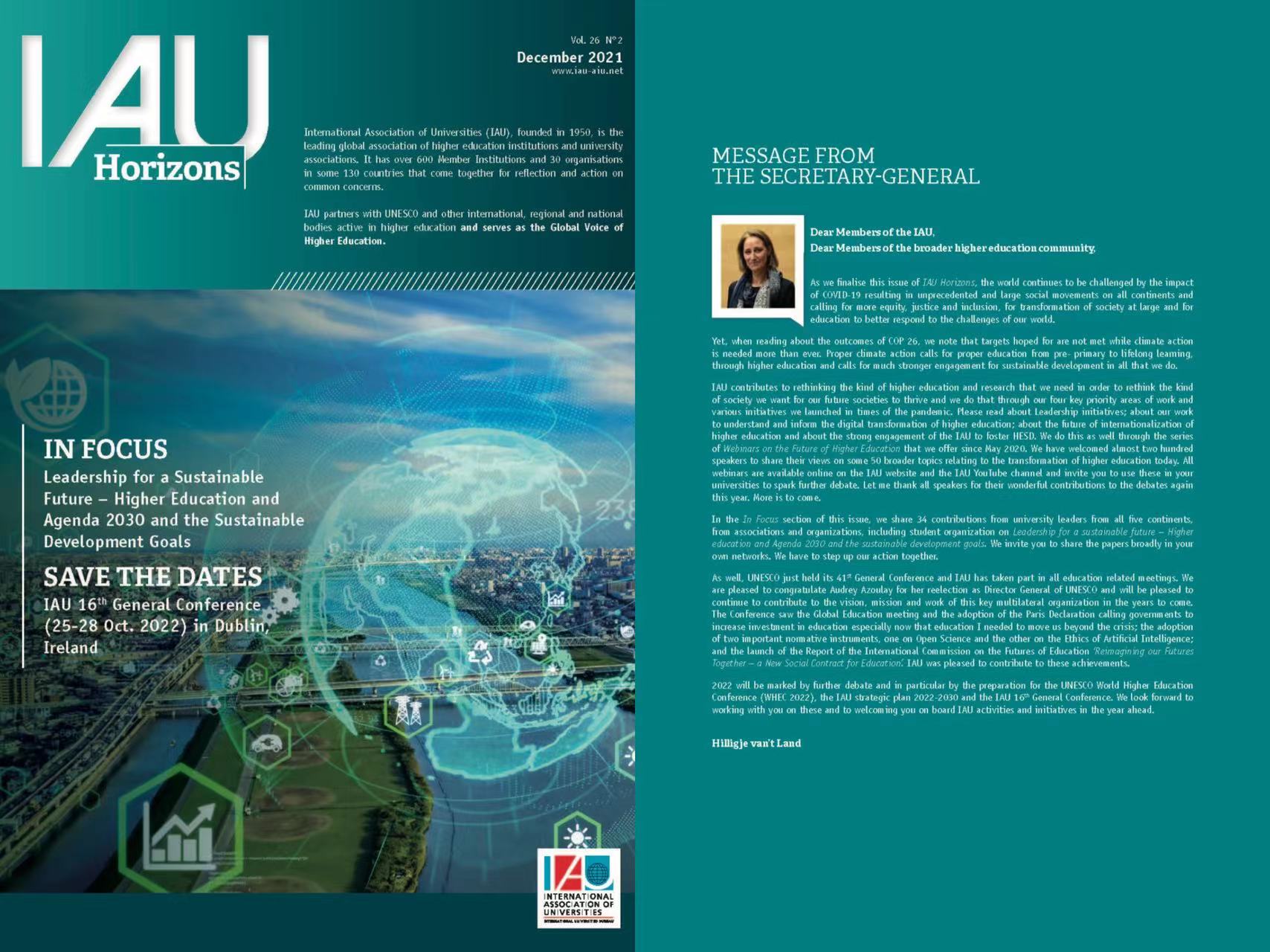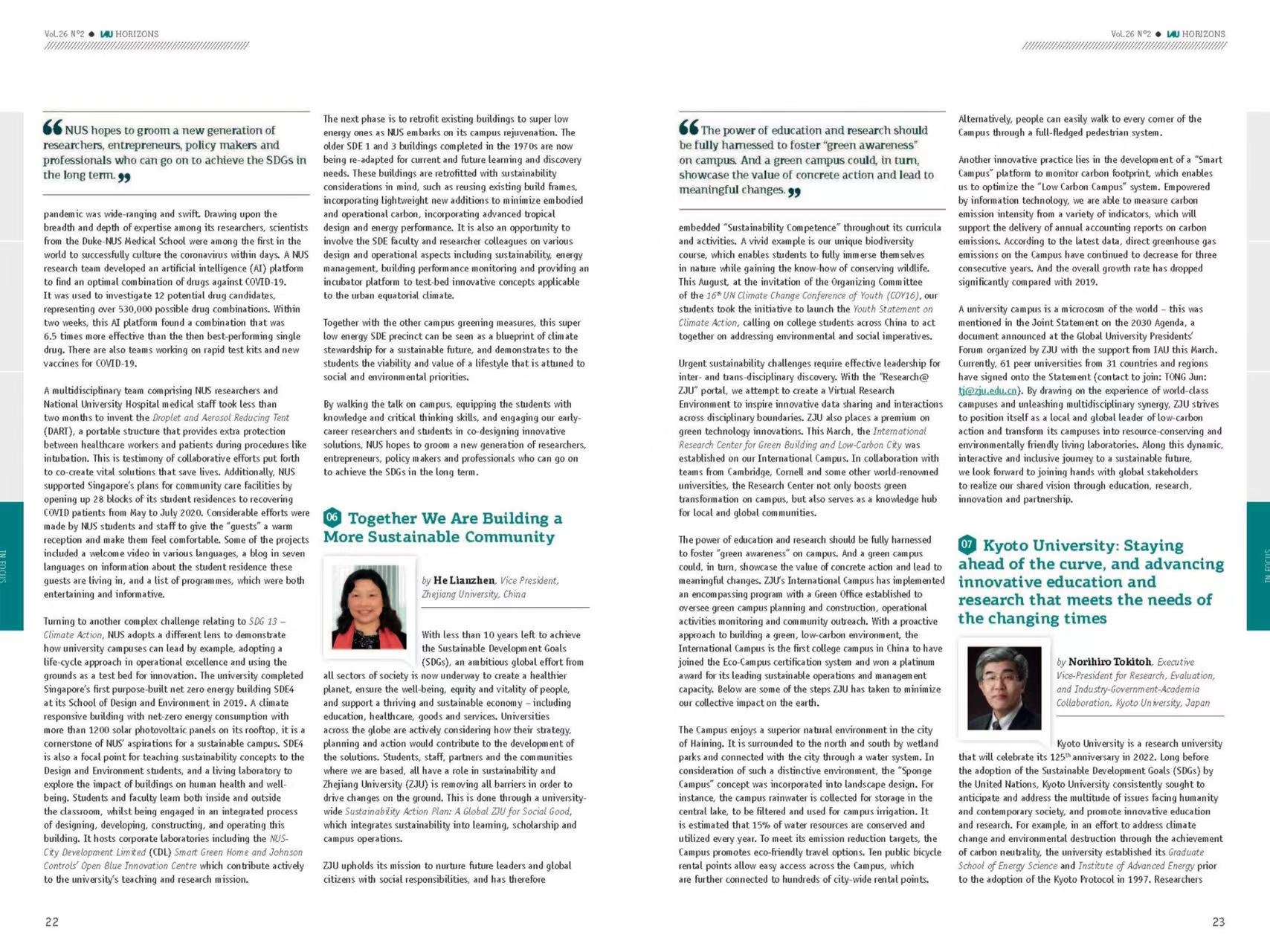 (Translator: Xu Chuan)