Recently, Zhejiang Provincial Department of Education announced the winners of the Provincial Teaching Achievement Award 2021. The International Campus won the Special Prize of Higher Education Teaching Achievement Award for its "'Self-Initiation, High-Standard, One to Many', Building an International Collaborative Education Model".
Zhejiang Provincial Teaching Achievement Award, established by the Provincial Government, is presented every 4 years. It aims to reward the collectives and individuals with outstanding teaching achievements, encourage educators to actively carry out education and teaching research, and enhance teaching and education quality. The award winners represent the highest level of education and teaching in the province. The Special Prize is awarded to the International Campus in recognition of its international collaborative education. In terms of the educational orientation, the International Campus follows the principle of "Self-Initiation"; in terms of the education quality, the International Campus adheres to the "High-Standard" of partners, student quality and cultivation process; in terms of the education model, the International Campus adopts the "One to Many" model, and has established two Sino-foreign cooperative education institutions at the highest level in China. Through 5-plus years' efforts, the Campus has developed a system for cultivating internationalized talents by leveraging the strengths of both the East and the West, and created the educational innovation model of "local internationalization", enriching the contents of the international collaborative education model.
To serve the opening-up strategy of education and accelerate the development of a world-class university with Chinese characteristics, Zhejiang University launched the construction of the International Campus in 2013, and received the first cohort of students in September 2016. To date, two Sino-foreign cooperative education institutions, ZJU-UoE Institute (ZJE) and ZJU-UIUC Institute (ZJUI), as well as Zhejiang University International Business School (ZIBS), have been established. The International Campus offers multiple undergraduate programs, including Integrated Biomedical Sciences, Biomedical Informatics, Electrical Engineering, Computer Engineering, Mechanical Engineering, Civil and Environmental Engineering, hosts Master of China Studies (MCS) designed for international students, the first of its kind in China, and has established the Yangtze River Delta International Graduate School and the International Joint Innovation Center.
Taking the lead in China in practicing the integrated East-West education model, the International Campus has introduced the state-of-the-art education philosophy, and integrated quality educational resources. It has also worked with its partners to design brand-new curriculum systems oriented towards future higher education, developed a unique education program, and created an educational system that combines general education, specialty education, and formative education. ZJE offers Integrated Biomedical Sciences and Biomedical Informatics, has designed a brand-new curriculum system and strengthened research training; ZJUI sets up general engineering programs, offering cross-program courses and cross-disciplinary programs. Benchmarked against the standard of world-class universities, the undergraduate education includes English lecturing, small-class teaching, process evaluation, study abroad, overseas exchanges, and internships. The International Campus has constructed a leading new model in China for ideological and political education, offering uniform administration of Chinese and international students.
The education quality of the International Campus has been widely recognized, which is evidenced by the Undergraduate Class of 2020. 100% of ZJE's first cohort of graduates were admitted to graduate schools of famous universities in the world, including 82.4% admitted to overseas universities; all of them received scholarships, and 64.7% were admitted to successive master's and doctoral programs with full-ride scholarships. ZJUI's first cohort of 28 graduates received a total 106 of offers for postgraduate study, and 60% were admitted to successive master's and doctoral programs. Among those who chose to study in the US, 85.7% were admitted to the TOP 10 universities in US Engineering Ranking, and 100% by the TOP 20.
The Class of 2021 has also been highly acclaimed by first-class Chinese and foreign universities. Among the 188 graduates, 164 (87.2%) chose to pursue further studies. Among them, 53 graduates who chose to study in China were all admitted to first-class Chinese universities, such as Chinese Academy of Sciences, Tsinghua University, Peking University, and Zhejiang University, and 41.5% were admitted to successive master's and doctoral programs. Among the 111 graduates who chose to study abroad, 78.5% were admitted to world's TOP 20 universities, and 26.1% were offered full-ride scholarships for successive master's and doctoral programs.
The Master of China Studies program has become a demonstration project of High-Level Study-in-China Scholarship Program of the Chinese Ministry of Education, and ZJU's largest and most influential master program for international students.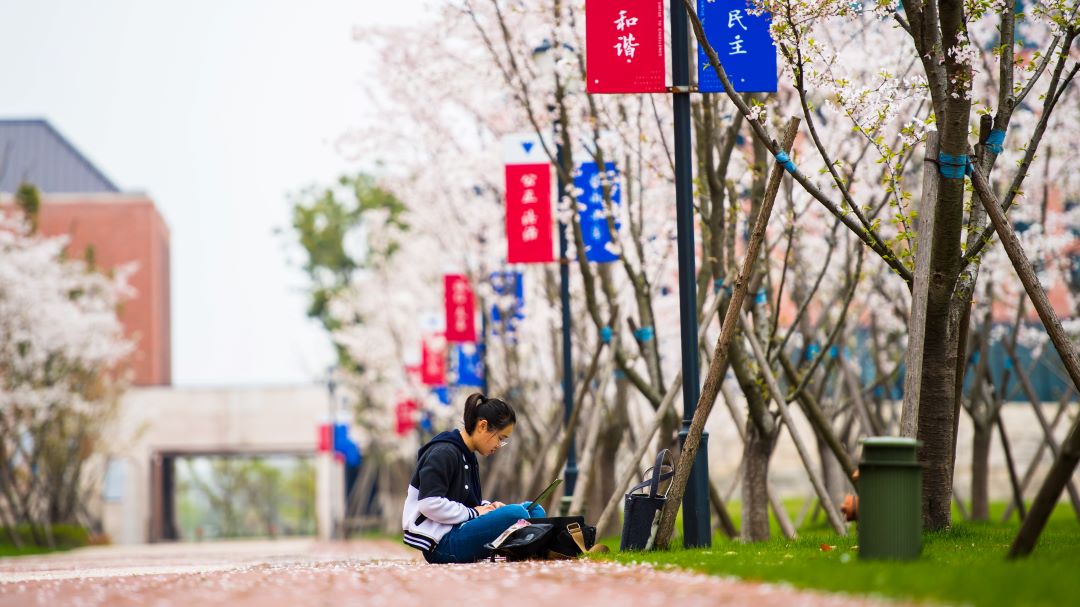 (Article:LI Yinan;  Editor: REN Kehao; Editor in charge: LI Yinan)