Professor YANG Wei, academician of the Chinese Academy of Sciences and former president of Zhejiang University visited International Campus on the evening of March 31 and delivered a speech titled "Innovation-driven Development and Basic Research" to more than 500 members on campus. He shared his ideas and confidence on the autonomy in China's development of cutting-edge technologies.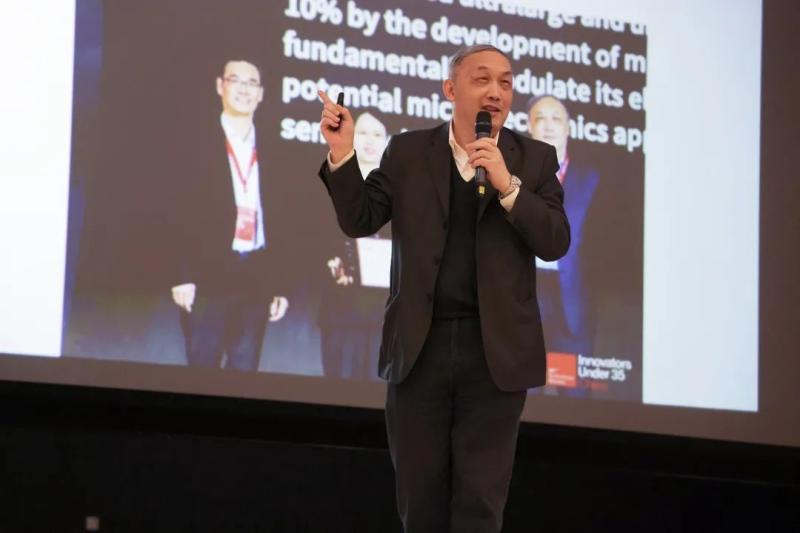 △Academician Yang shares stories of young scientists
"Innovation is the constant renewal of knowledge-generating and knowledge management activities." He went on to illustrate the progressive nature of innovation by pointing out that China's rise is due largely to the iterations in terms of the development in industry, science and technology, talent, and leadership. "We have achieved leaping growth in national visibility, global impact, and the scale of the talent pool, and we will strive for more landmark achievements, powerful communication platforms, and innovative governance models to realize national innovation in all dimensions." Professor YANG Wei said.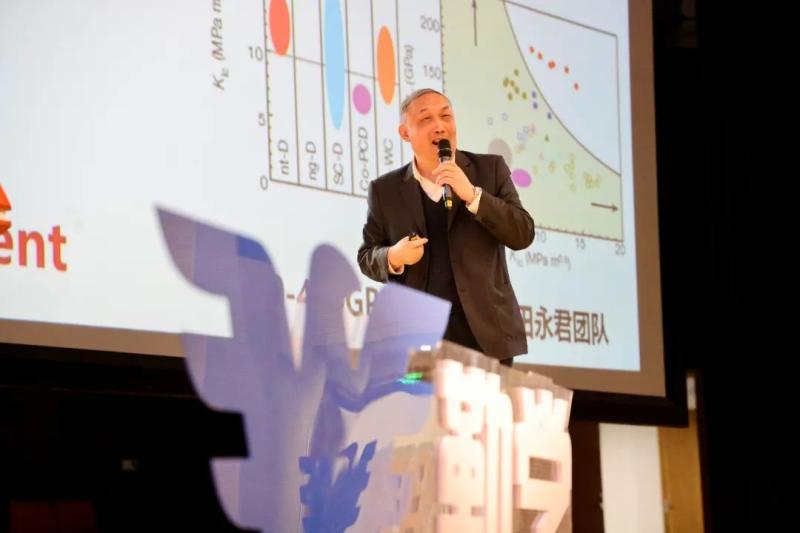 △Academician Yang shares examples of forward-looking basic research
"As emphasized by President Xi Jinping, basic research is the origin of the whole scientific system and vital to all technical problems." In an engaging way, Academician Yang Wei demonstrated during his speech some examples of basic research such as neutrino oscillations, supergravity problems, photon entanglement, and quantum communication. By analyzing the status quo of China, including the obstacles it is facing, he has helped the students realize that whether it is agriculture, healthcare, or high technology, progress in no matter what domain calls for the efforts of generations dedicated to creativity and innovation.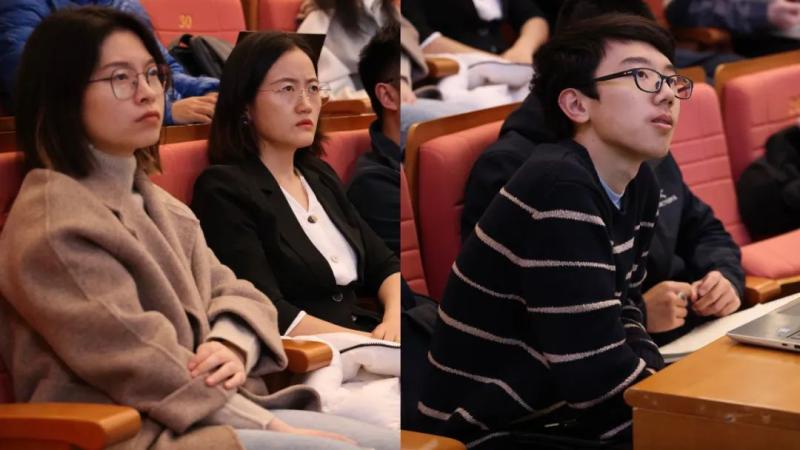 Yue Chongying, a freshman in Computer Engineering asked Academician Yang, "What should I do to be able to think and act creatively?" He was responded by the academician that "Asking questions! Never feel satisfied with finishing what you have been assigned. Never be okay with publishing papers of whatever quality. You must dare to dig deeper. Keep asking and reflecting. Remember that execution and sense of responsibility are also important."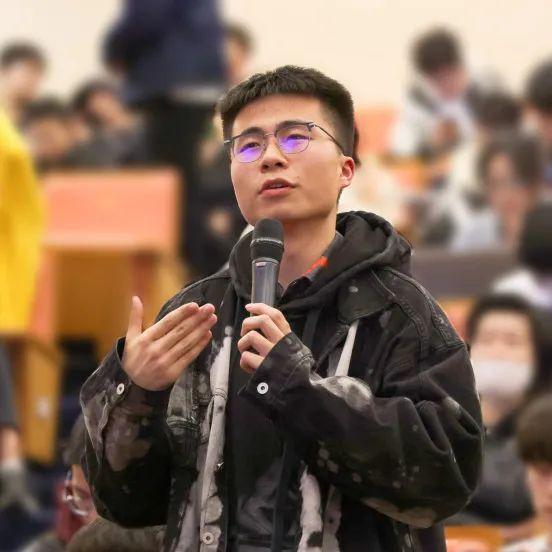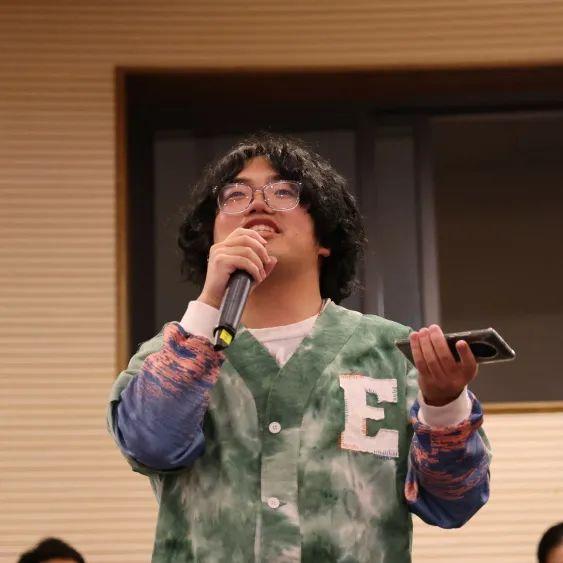 △Students asking questions
Academician Yang Wei concluded his lecture by borrowing words from solid mechanics: "From the universe to the particles, from matter to spirit, forces are everywhere." He encouraged the students to persist in innovation, strive to drive forward development of science and technology and contribute to the accelerated construction of China.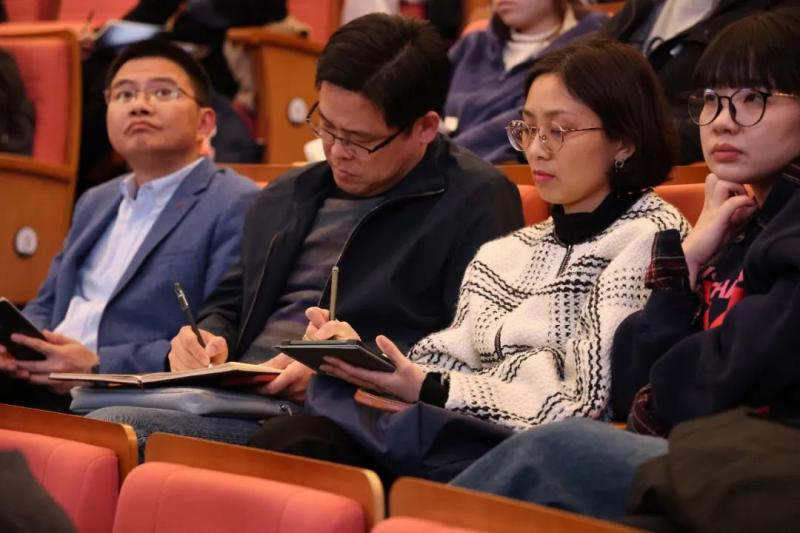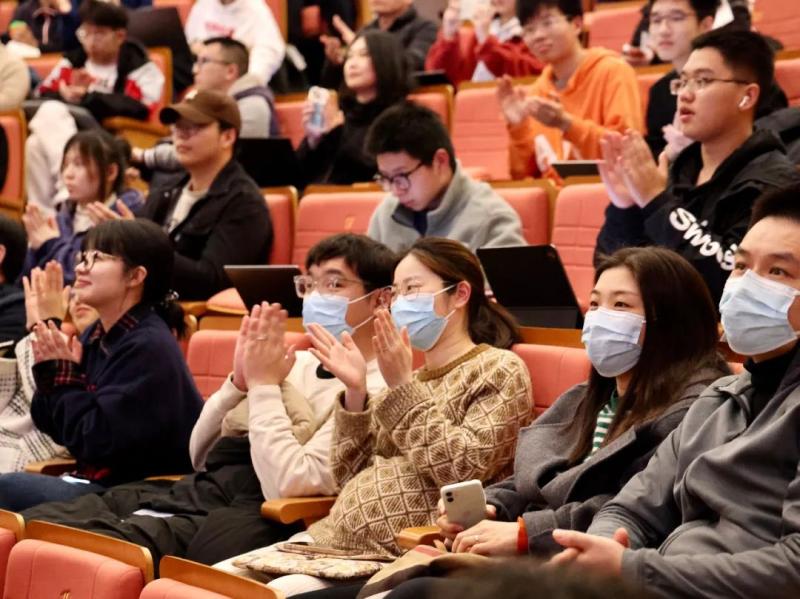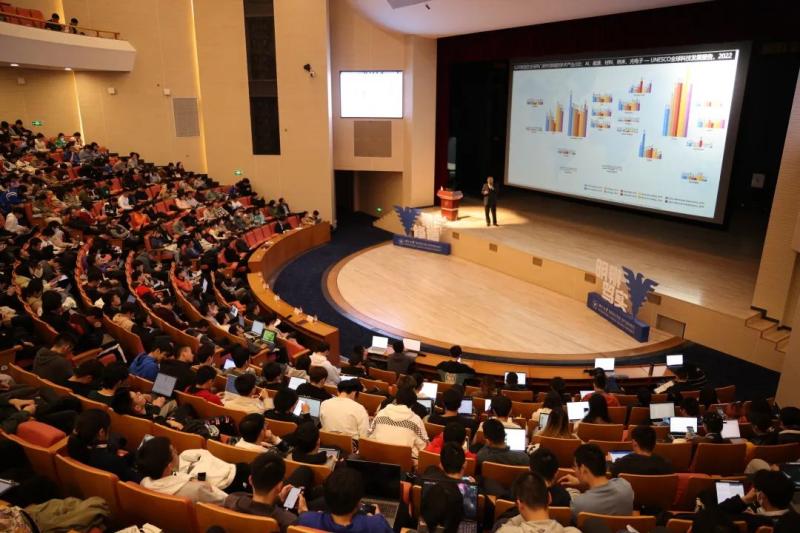 This event is one of the seminars designated by the course Situation and Policy (2023 Spring semester) and the "Master Lecture" series of the Residential Hall. He Lianzhen, member of the Standing Committee of the Party Committee, Vice President of Zhejiang University, and Secretary of the Party Committee of the International Campus, attended the lecture. Ouyang Hongwei, Dean of the International Campus, presided over the event.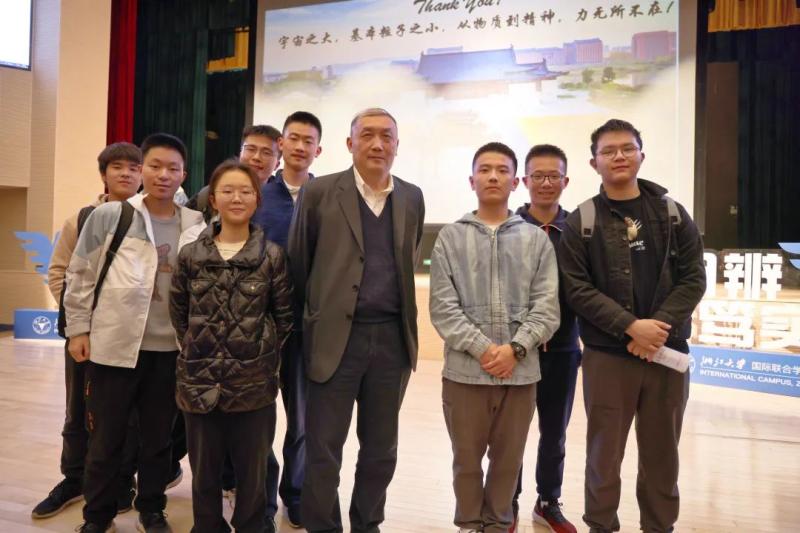 During the interaction after the lecture, Academician Yang answered questions with topics such as how to strengthen the army through science and technology and how to conduct academic research.
Takeaways From the Students
Zhu Taoyu, Biomedical Sciences, Class of 2022
From both personal experiences and the frontier of mechanics and materials science, Academician Yang demonstrated in his speech the profundity of physics. Moreover, in view of the different stages of China's innovation-driven development, he also illustrated the opportunities for China as a latecomer and the difficulties that it is facing in its rapid development. We are inspired to set foot on the frontier fields with full curiosity and the spirit of seeking truth.
Yang Yijun, Biomedical Informatics, Class of 2022
This is my second time attending Academician YANG's lecture and I am as excited as the last time, which took place at my high school, Chunhui High School of Zhejiang Province. I am totally inspired by the vivid examples given by Academician Yang, such as the soft robot that can reach both heaven and the abyss, the implantable simulated robot that can help patients with ALS, and all the other cutting-edge inventions touched upon in the lecture. I hope I can make my own contributions to bioinformatics, just like those mentioned in the lecture!
Li Xu, Electrical Engineering and Automation, Class of 2022
From a novel angle, Academician Yang delves into the resistance that China is facing nowadays. By speculating the causes of the resistance, he proposed that the future of science and education will rely on a "dual circulation" development pattern. Meanwhile, Professor Yang used plenty of data to illustrate the development of China in recent decades, which aroused my pride in my motherland. I hope that I can work with others at the International Campus to shoulder together the spirit of "seeking truth and innovation" and make unique contributions to China's innovative development.
Zhang Bowen, Mechanical Engineering, Class of 2022
I am impressed with Academician Yang's wisdom and demeanor. His ideas are far-reaching yet can be easily grasped. I feel lucky to have seen such a "canonical figure" who passed on his richness of knowledge with ease. I learned from him that China's investment in the "Pillars of Great Power" is characterized by a down-to-earth and well-planned approach. Steadily we progress on each route we have chosen. This attests convincingly to China's institutional advantages.
Article: GUO Jiyao, ZHU Tianxi;Photos: XUE Qian;Reporter: XU Zeen, ZHANG Guoliang;Translator:WANG Ruoqin;Editor: SUN Xiaolei;Managing Editor: XUE Qian