In the evening of October 20th, the "Traditional Instruments Concert" was held on the Campus to celebrate the 6th anniversary of the grand opening of the campus. Renowned bamboo flute virtuosos, JIANG Guoji and ZHAN Yongming, along with a host of talented musicians, brought the audience a mesmerizing Chinese traditional musical experience. The concert featured over ten pieces performed in a variety of forms.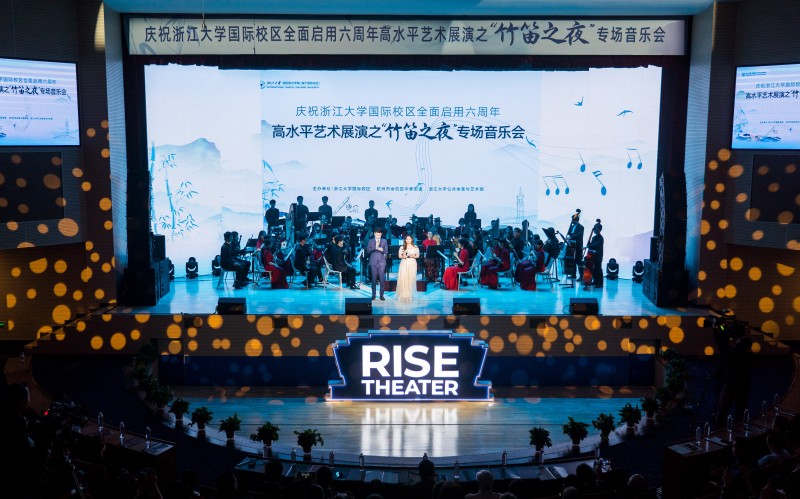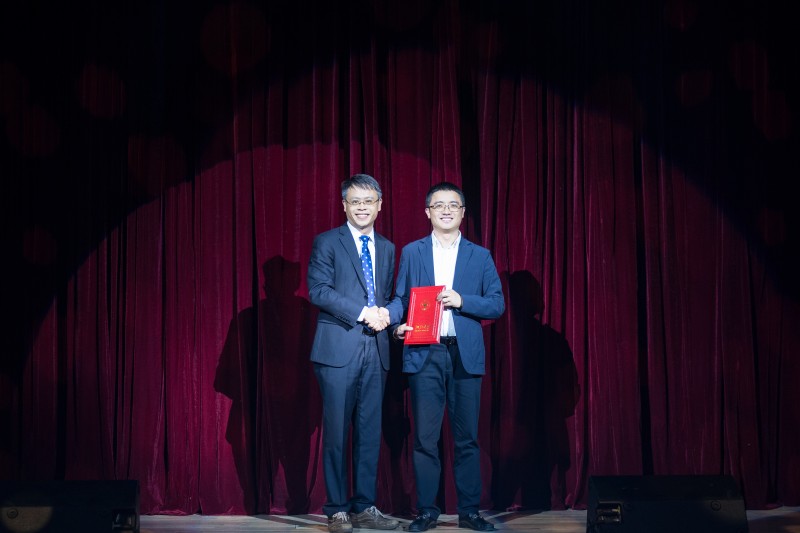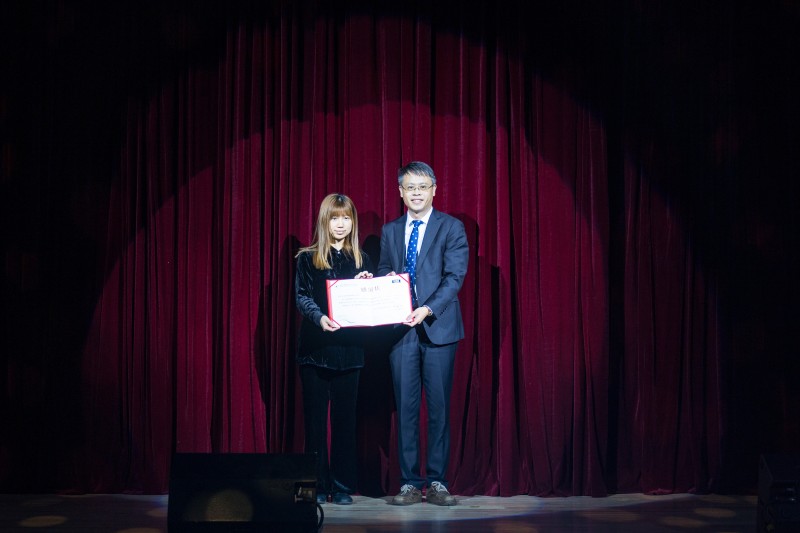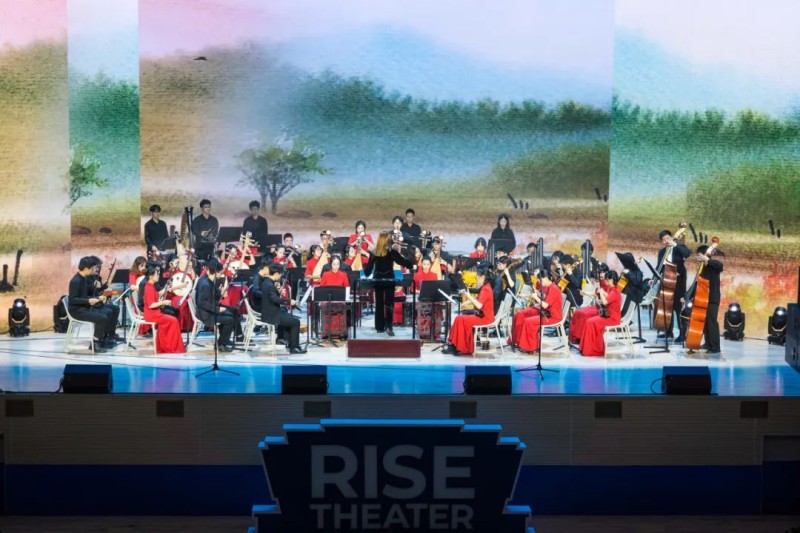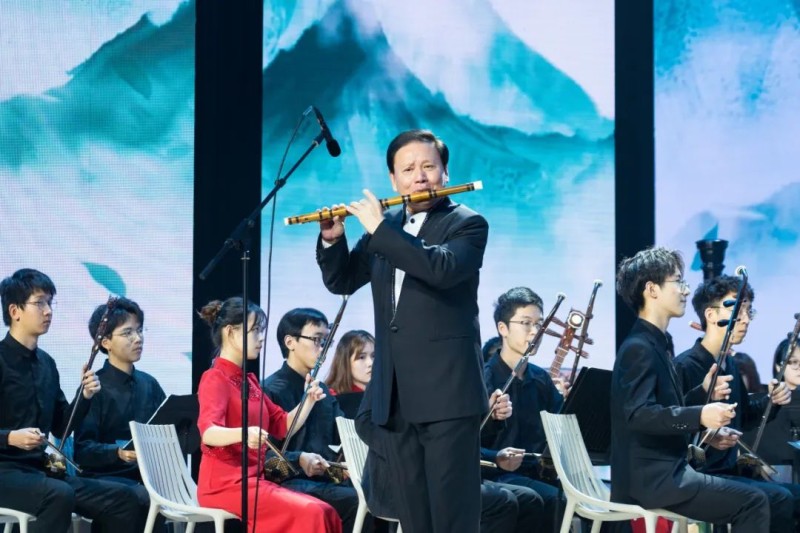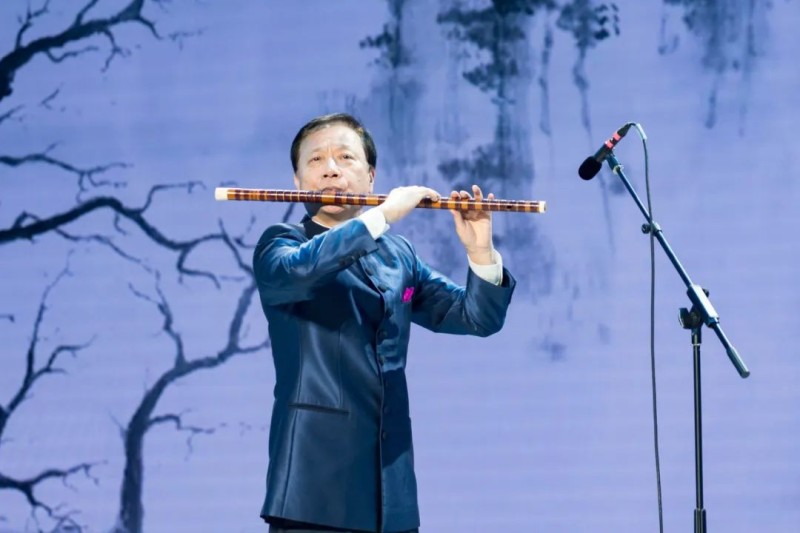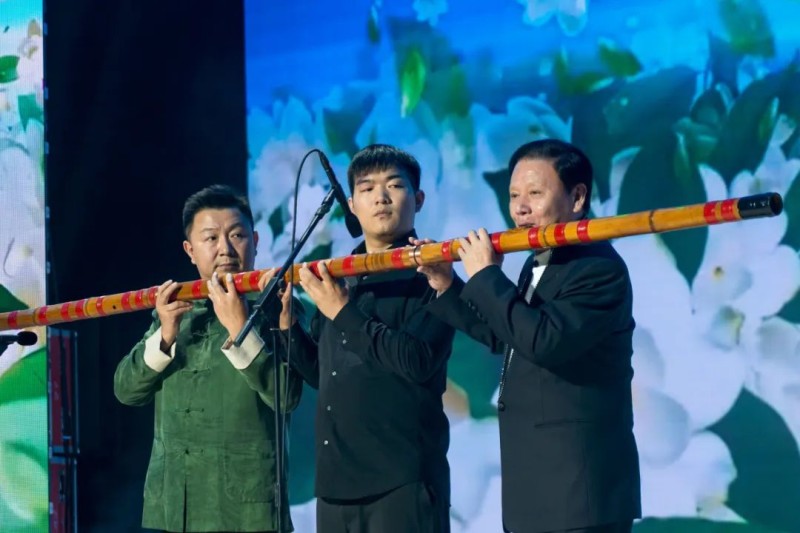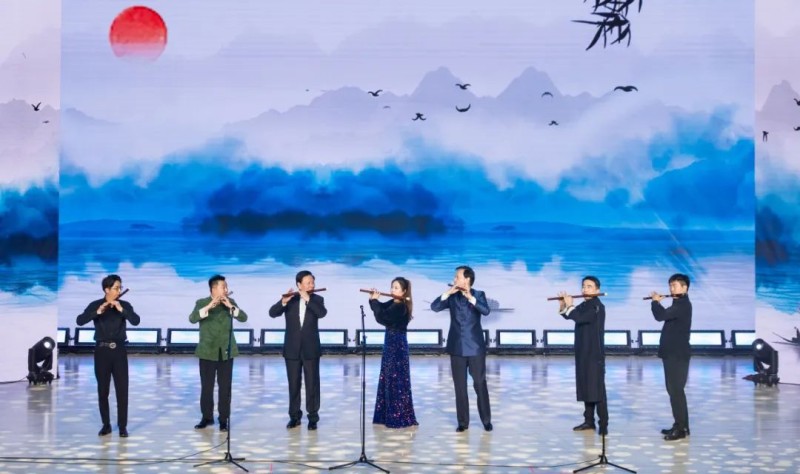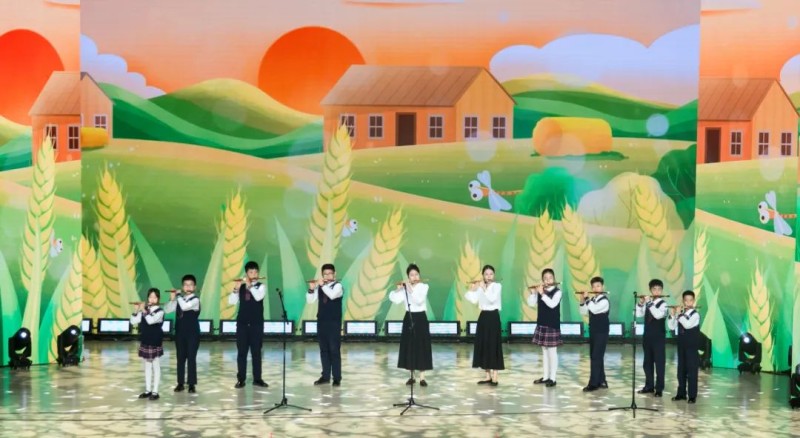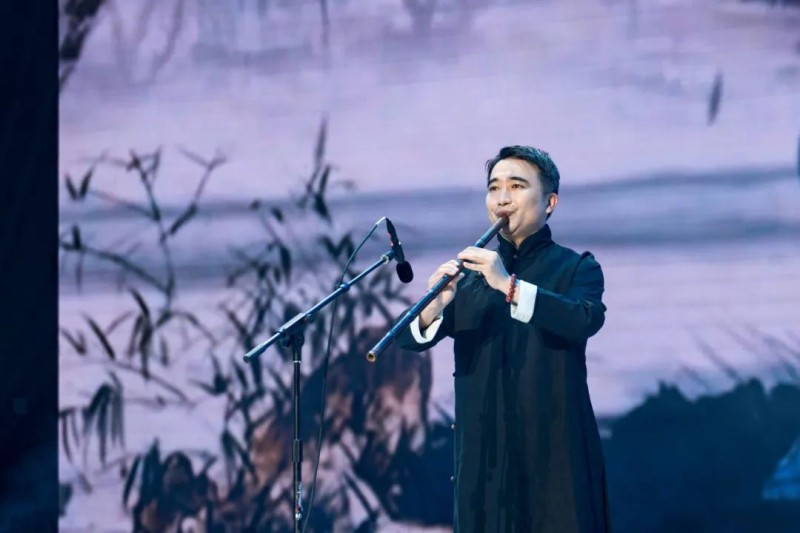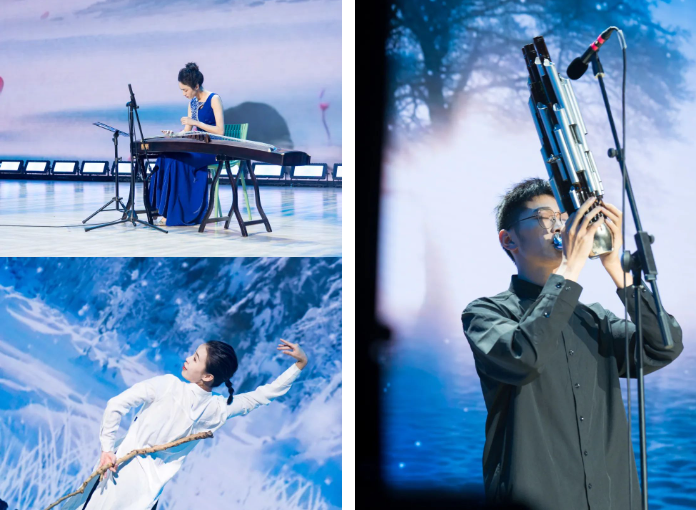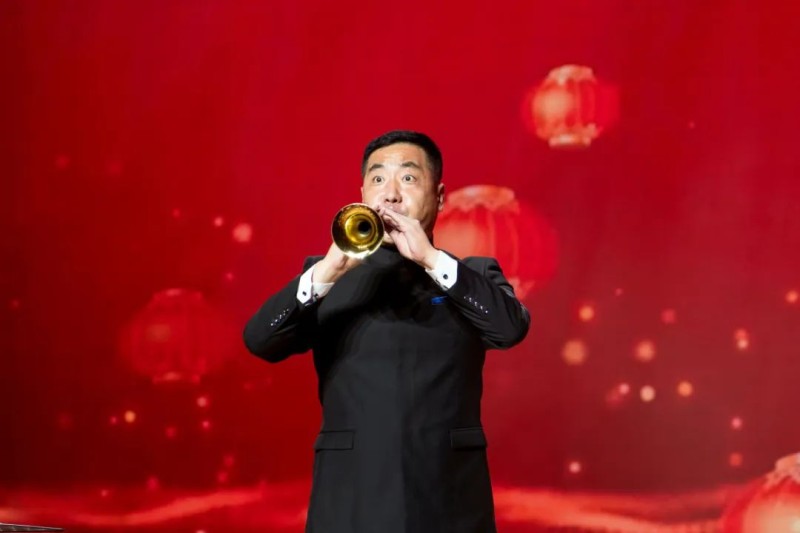 KYLIE GABRIELLE BONO, an international student from Indonesia, acted as the host of the event. She was deeply appreciative of the bamboo flute concert saying, "I feel very amazed, and it is refreshing to hear so many bamboo flute performances today. It is the Chinese that is really worth appreciating."
SUN Ye, an undergraduate student majoring in Biomedical Sciences said, "I feel very lucky to participate in this recital, and the whole performance and environment also made me feel very relaxed, and the soothing dance moves of the performers also made me feel that it was intertwined with the performance, and the fact that there were a lot of international students coming to the event better reflected our openness and tolerance."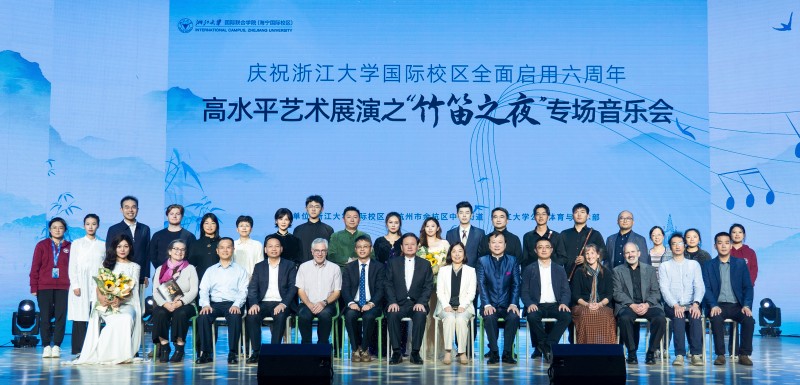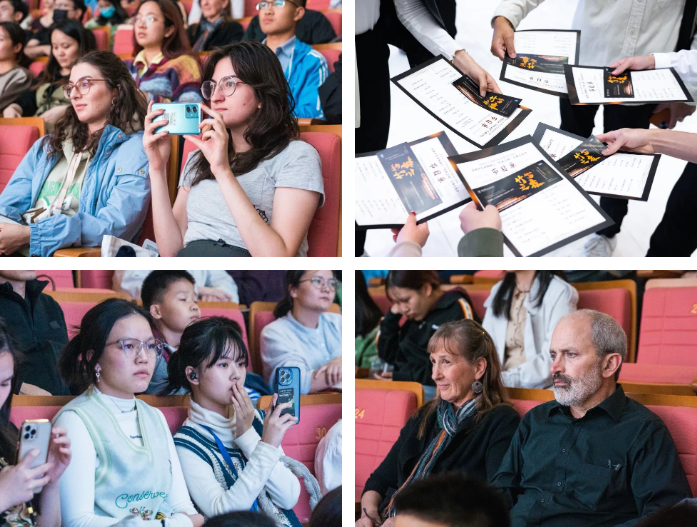 Before the performance, the unveiling ceremony of the "RISE" Theater of International Campus was held. The theater's name, inspired by the words "Relevant, Impactful, Significant, and Exciting," reflects the vision of International Campus as ¬¬"A work, inspire, live, and learn campus for relevant, impactful, significant, and exciting international education and research."
More than 450 people attended the event.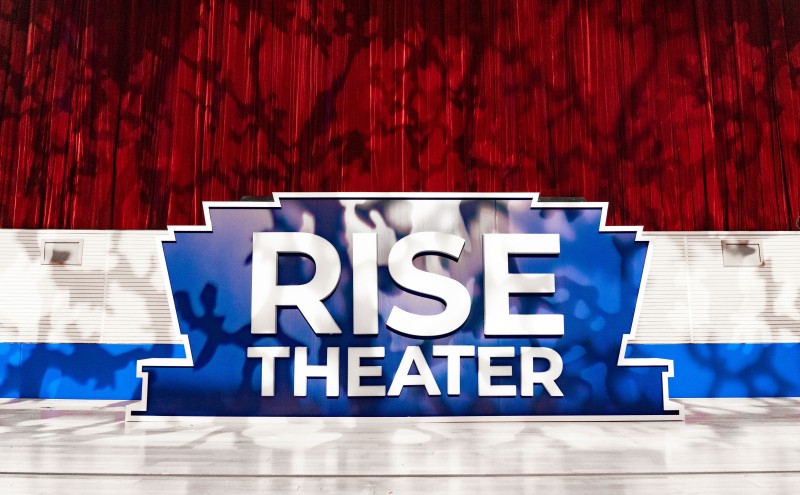 Article: JING Yu, WU Yuxin, XUE Qian
Photos: Hailan Culture
Editing: SUN Xiaolei, GE Jiawen
Editing in charge: WU Fengbin
Translation: LIU Shuaiyin
English Editing: Loigen Sodian