The Language Center currently consists of the English Language Center and the Chinese Language Center, which together offer a range of courses and services to meet the needs of the International Campus. The Language Center is located in the Arts and Sciences Building, with staff offices on the 4th floor and the 'Language Clinic' suite on the 1st floor.
As English is the language of instruction on the International Campus, and the major language of academic and professional communication globally, the English Language Center seeks to perform a crucial role in supporting communication and learning across the campus. The Center provides teaching and support to enable students to succeed in their degree study, and in broader English challenges in their life and future career. The ELC takes an English for specific purposes (ESP) approach, teaching both the linguistic and accompanying non-linguistic competencies required for advanced academic and professional English communication.
The ELC's provision thus includes content on:
writing a range of academic genres (e.g. essays, lab reports, emails, resumes, applications)
speaking in seminars, presentations, and conversations around campus with staff and students
reading and listening to a range of academic genres (e.g. textbooks, lectures, research articles)
research communication for graduate theses and published articles
non-linguistic aspects of academic communication (e.g. data visualization, PowerPoint design)
metacognitive strategies around English language learning
intercultural communication and the contemporary culture of English-speaking countries
supporting academic staff on course design and teaching to reduce unnecessary language-related difficulty
supporting effective English-language communication around the campus generally
Accordingly, our work involves a high level of engagement with colleagues and students across the campus. Indeed, we currently provide courses for every academic department on campus, at every level of study, and frequently provide support to professional departments on English-related issues.
The ELC strives for evidence-based practice, incorporating research findings from education, applied linguistics, and other relevant fields to improve its provision. The Center is also enthusiastic about opportunities for exchange and collaboration with external researchers or practitioners. Those interested in cooperating with the Center should contact the Director in the first instance (
rickyjeffrey@intl.zju.edu.cn
).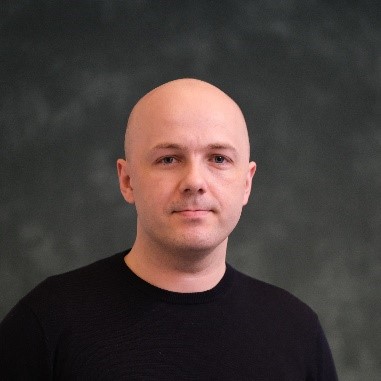 Dr Ricky Jeffrey
Executive Director
rickyjeffrey@
intl.zju.edu.cn
Ricky Jeffrey holds a doctorate in education from the University of Nottingham, a BA in analytic philosophy from the University of Cambridge, and the Certificate and Diploma in English Language Teaching to Adults (CELTA and DELTA). Ricky has previously worked at Tsinghua University, the University of Warwick, and the University of Nottingham's China campus. ZJU's is the fifth Sino-foreign joint program he has worked on. He has published in peer-reviewed journals and presented at international conferences on education and applied linguistics, and was awarded the 2015 British Council Innovation in Assessment Prize. Ricky has working proficiency in spoken Chinese.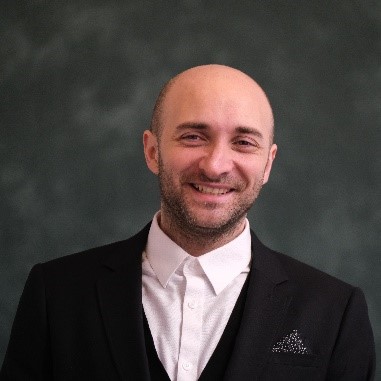 Robert Holmes
Instructor
robertholmes@
intl.zju.edu.cn
Robert Holmes gained his MA (with merit) in English language teaching with applied linguistics from Kings College London, and his BSc in forensic science with psychology from London South Bank University, and holds the Certificate in English Language Teaching to Adults (CELTA). His Masters dissertation focused on content- and project-based materials development for EAP. Rob has previously taught at Xi'an Jiaotong Liverpool University, East China University of Political Science and Law, and other institutions in the UK and South Korea. He has particular interest in English for specific academic purposes course design and teaching.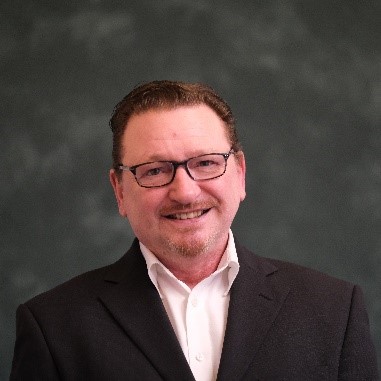 Mark Lawson
Instructor
markl@
intl.zju.edu.cn
Mark Lawson holds Masters degrees in linguistics (University College London) and technology-enhanced learning (University of Lancaster), a BA in literature, film, and drama from the University of Reading, and the Certificate in English Language Teaching to Adults (CELTA). He has significant experience in materials development, educational technology, and examining and teaching for the IELTS examination. Mark has previously taught and managed English courses for Hong Kong University, HKUST, the British Council, and other institutions in the Middle East, Malaysia, South Korea, and the UK.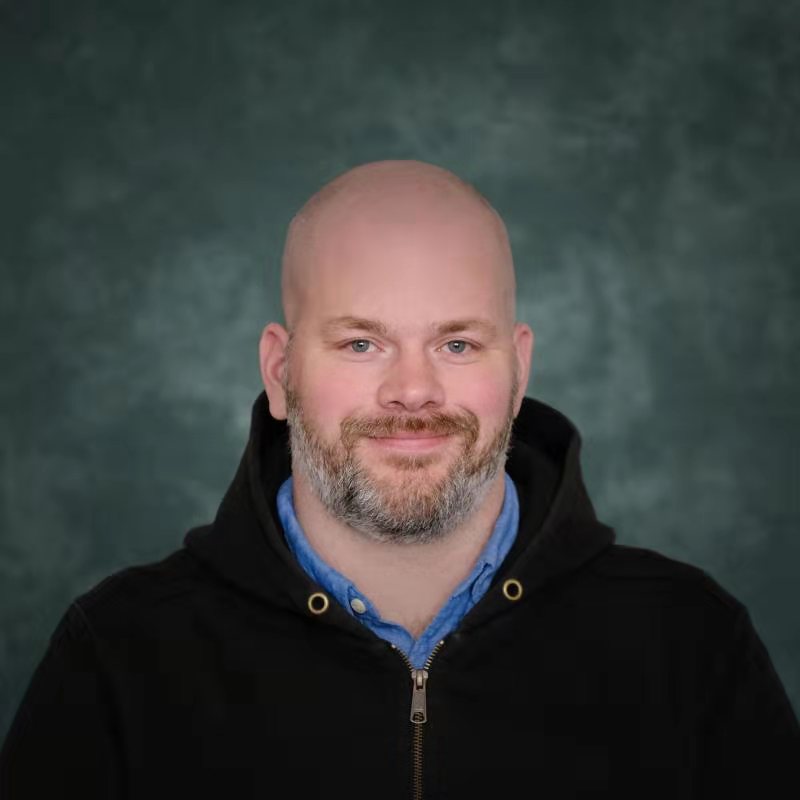 Will Denny
Instructor
william@
intl.zju.edu.cn
Will Denny earned his BA with honors and MA in linguistics with an emphasis on TESOL from the University of Iowa. His honors and graduate work focused on the acquisition of pronunciation and the Arabic language. He has taught at post-secondary institutions in the US and China, including the University of Iowa, Kirkwood Community College, and Suqian College in Jiangsu Province. He has presented at English teaching conferences in the US and published on the intersections of plagiarism and culture.
Introduction
The International Campus of Zhejiang University aims to provide an international teaching and research environment that is integrated with the world. And in this rapidly changing global society, no matter what your major is, language is always the tool to explore a culture, to show mutual understanding, and to promote communication. To foster cross-cultural vision and resolve regional conflicts both require language as a medium of communication. Learning Chinese can not only meet the basic needs of life in China, but also expand the horizon, improve leadership, and make you a positive participant in the new era of globalization.
The Chinese Language Center in the International Campus of Zhejiang University provides various levels of Chinese language courses in small groups, with various cultural experiences and communication activities in an immersive learning environment. After taking basic Chinese courses, students can live independently in China. After the advanced Chinese course, students can understand Chinese society directly and deeply in Mandarin and even engage in economic and cultural relevant business. In the near future, the center will be launching short-term Chinese language learning programs for individual groups.
Courses
To accommodate different language learners, the Chinese course curriculum is designed for 4-year period with the goal of developing speaking, listening, reading and writing skills. We also put an emphasis on accuracy of speaking and pronunciation, and thus to improve fluency and intergraded language ability. We provide four levels of Chinese language courses along with elective courses such as Chinese writing, conversation, and professional Chinese courses.
For first level and second level Chinese courses, students will have classes every day for six hours a week. And the course is divided into two sessions: big group lecture class and small group drill class. Small group drill classes have a maximum of 10 people and big group lecture classes have a maximum of 20 people to guarantee learning quality. For the third level and fourth level Chinese courses, students can take elective language courses besides4 hours comprehensive Chinese language course per week. In addition to classroom teaching, the Chinese Language Center also provides a series of lectures, cultural experiencing activities to meet students' need and create opportunities to use the language in real life.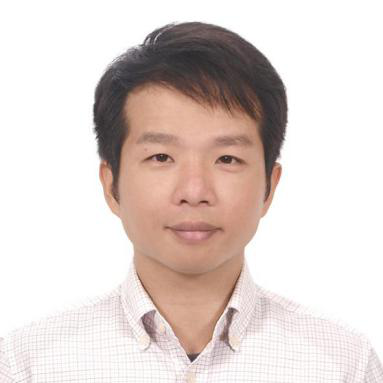 Jyunhong LU
Jyunhong Lu studied at Chengchi University for BA in Chinese literature. And he received his MA in International Studies and Education for Overseas Chinese at the Graduate Institute of Teaching Chinese as a Second Language at Taiwan Normal University, focusing on Chinese teaching pedagogy and Chinese grammar. He taught Chinese at Taiwan Normal University and International Chinese Language Program at Taiwan University. Besides teaching at the renowned Middlebury College Summer School, he also taught as a Chinese lecturer at Williams college, Swarthmore college and Massachusetts Institute of Technology.
Jyunhong is familiar with all levels of Chinese classes and creating courses of academic Chinese. Now he teaches Chinese courses at the International Campus of Zhejiang University and serves as the director of Chinese Language Center. He devotes himself to establishing a new Chinese learning program here at Zhejinag University that meets both the environment and development of Chinese teaching in Zhejing University, in China, and in the world.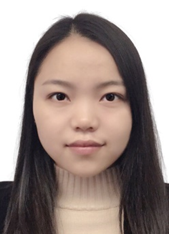 Xiao ZHAI
Xiao Zhai graduated from the University of Nottingham, majored in International Higher Education, focusing on the internationalization of Chinese higher education. She holds the certificate of TEM 8 and Intermediate Interpretation certificate of Shanghai Interpretation Accreditation. She has published the bilingual publication The Culture of Ningbo Commercial Group. Xiao has previously served as the Project Assistant for the Project Transform, the University of Nottingham and the Training Lead for the Overseas campus in Ningbo, China. Xiao is a big fan of Chinese Culture and Chinese language. Therefore, she hopes to make positive contributions to Chinese Language teaching and the spread of the prestigious Chinese culture in International Campus, Zhejiang University.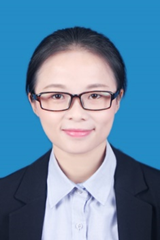 Caiyuan HUANG
Caiyuan HUANG studied her BA in Chinese language and literature, and M Pd in Chinese international education at Nangchang University. She has over three years of teaching experience in teaching Chinese as a foreign language. Her students come from all over the world. The courses she mainly responsible for were Comprehensive Chinese, Spoken Chinese, HSK4 tutorial course, and she is good at junior and intermediate comprehensive courses teaching. She prefers teaching from the angle of error and contrastive analysis. For helping students learn to express themselves appropriately, various kinds of language activities are added to create real language situations.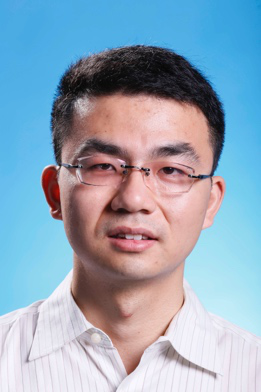 Dalong CHEN
Studied his BA in Teaching Chinese as Second Language at Zhejiang University with minoring in economics and his MA in Literature and Art Theory at East China Normal University, focusing Kant's Aesthetics.

Jiayi WU
Wu Jiayi, majoring in Chinese language and literature at Zhejiang University, studied China's culture, language and literature. She received a Bachelor degree of Arts in 2014. During the postgraduate period, she focused on researching on the field of the second language acquisition and pedagogy and obtained Master degree of Teaching Chinese to the Speakers of other Languages in Zhejiang University in 2017. In 2015, as a volunteer of Chinese teachers at the Confucius Institute of the University of Western Australia, she conducted one-year Chinese language and culture teaching Program at the local primary and secondary schools in Perth. After returning home, she coached A-level's Chinese course.
Her teaching expertise is to adopt multiple teaching methods to improve students ' Chinese listening and speaking ability. She has offered courses like Chinese Listening & Speaking (Ⅰ) and Chinese Listening & Speaking (Ⅱ).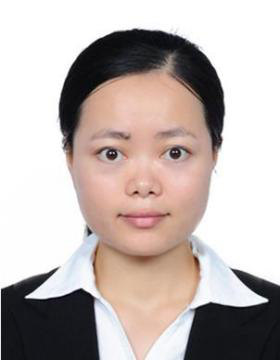 Jinrong ZHOU
Zhou Jinrong attended the Xiangtan University where she attained a B.A. in Teaching Chinese as a Foreign Language, followed by an M.A. in Teaching Chinese to Speakers of Other Languages from East China Normal University. Her scholarly interests focus on the teaching foreigners to learn Chinese characters. She has been teaching foreigners to learn Chinese since 2007. She holds the Certificate for Teachers of Chinese to Speakers of Other Languages(CTCSOL). Before coming to Zhejiang University, she served as mandarin teacher in Council on International Educational Exchange (CIEE) in Shanghai, Confucius Institute at Victoria University of Wellington in New Zealand, Gateshead, Tyne and Wear in UK, Donghua University. She teaches Chinese Characters Learning and Chinese writing since September 2017 in International Campus Zhejiang University.